If you are looking for a luxurious and comfortable lifestyle, then living in a luxury condominium might be the perfect choice for you. Luxury condominiums are becoming increasingly popular for those who desire a high-end living experience that provides excellent amenities, luxurious interiors, and exceptional services. In this ultimate guide to luxury condominium living, we will explore what luxury condominium living is all about, and why it is such a desirable living experience.
What is a Luxury Condominium?
A luxury condominium, also known as a luxury condo, is a high-end residential building that is designed to provide its residents with a luxurious lifestyle. Luxury condos are typically located in desirable locations, such as city centers, waterfronts, or scenic locations, and offer luxurious amenities and services.
Luxury condominiums can vary in size and style, from small boutique buildings to large complexes with hundreds of units. They can also feature a range of amenities such as gyms, pools, spas, valet parking, 24/7 security, and concierge services.
Luxury Condominium Interiors
Luxury condominium interiors are designed to provide a comfortable and luxurious living experience. The interior design of luxury condos is typically high-end and stylish, with premium materials and finishes. They often feature open floor plans, floor-to-ceiling windows, high ceilings, and high-end appliances.
The interior design of luxury condos can vary, depending on the developer and the style of the building. Some luxury condos may feature a contemporary design, with sleek lines and minimalist decor, while others may have a more traditional design, with ornate detailing and classic furnishings.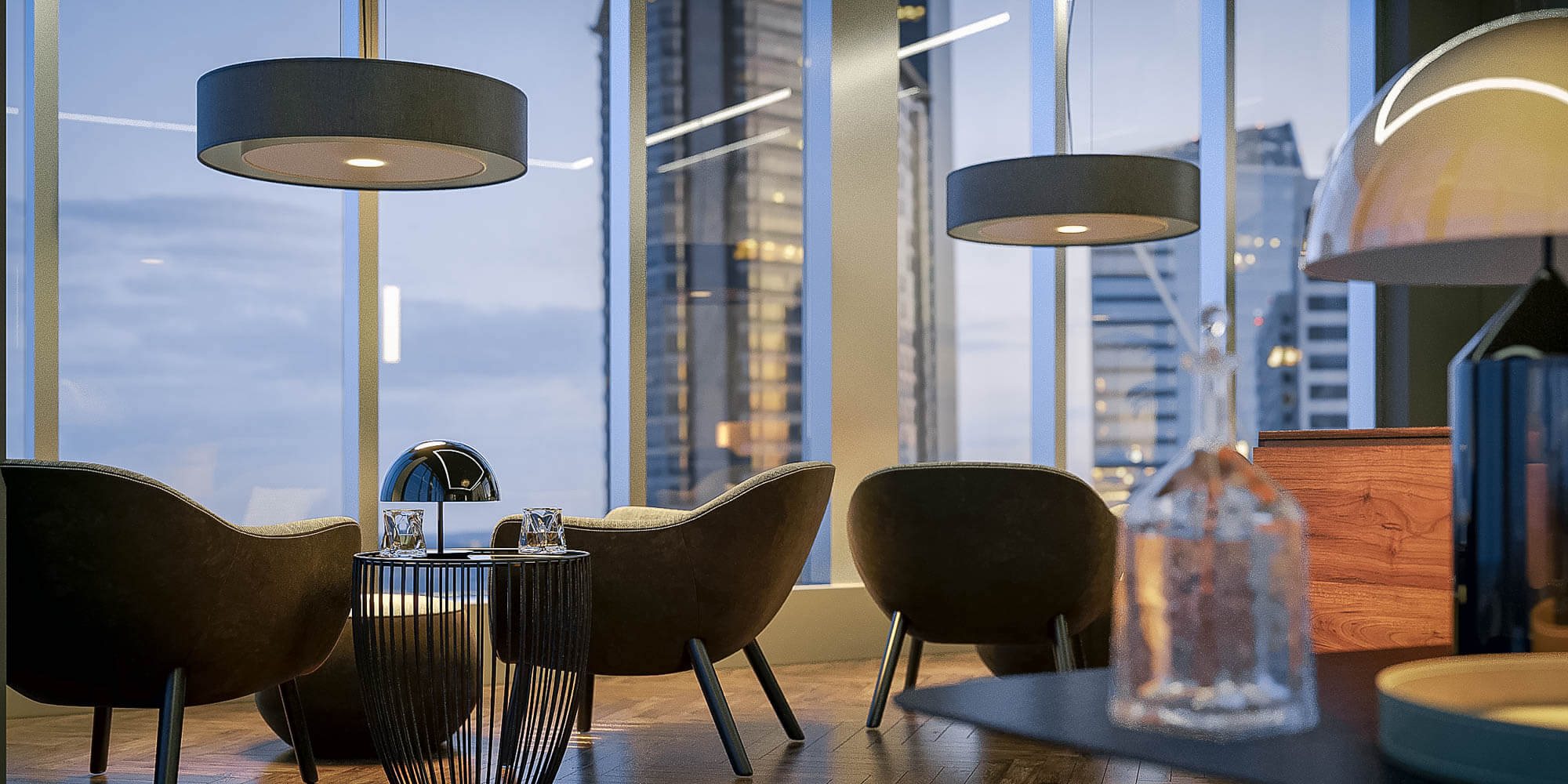 Why Choose Luxury Condominium Living?
There are many reasons why people choose luxury condominium living, including:
Amenities: Luxury condos offer a range of amenities that are not typically found in standard residential buildings. These amenities can include gyms, pools, spas, rooftop terraces, and more.

Location: Luxury condos are often located in desirable locations, such as city centers, waterfronts, or scenic locations, offering convenient access to entertainment, dining, and shopping.

Security: Many luxury condos offer 24/7 security and surveillance systems, providing a sense of safety and security.

Services: Luxury condos often offer a range of services, including concierge services, valet parking, and in-unit maintenance services.

Lifestyle: Living in a luxury condo provides a certain lifestyle that many people desire, one that is comfortable, convenient, and luxurious.
How to Choose the Right Luxury Condominium
Choosing the right luxury condominium can be a daunting task, with so many options available. Here are some things to consider when choosing a luxury condominium:
Location: Consider the location of the luxury condo, and ensure that it is located in a desirable location that suits your lifestyle.

Amenities: Look for luxury condos that offer amenities that are important to you, such as a gym, pool, or rooftop terrace.

Price: Luxury condos can vary in price, so it's essential to consider your budget and find a luxury condo that fits within your price range.

Reputation: Research the reputation of the luxury condo developer and management company, and look for reviews from previous residents.

Size: Consider the size of the luxury condo, and ensure that it offers enough space for your needs.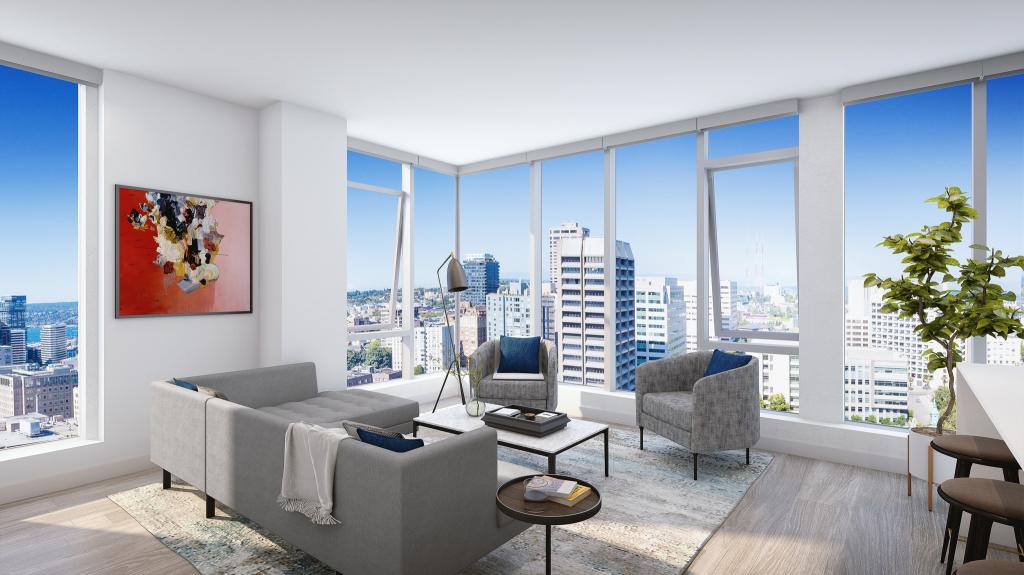 The Benefits of Luxury Condominium Living
Now that we've explored the key considerations when choosing a luxury condominium, let's dive into what living in one is like. In this section, we'll examine the many benefits of luxury condo living and some potential downsides to keep in mind. Living in a luxury condominium offers a wealth of benefits that simply can't be found in other types of housing. Here are just a few of the key advantages:
Upscale Amenities
One of the biggest draws of luxury condos is the high-end amenities that come with them. From state-of-the-art fitness centers and swimming pools to concierge services and rooftop lounges, luxury condo buildings offer an array of features and services designed to enhance residents' quality of life.
Convenience and Security
Luxury condos are typically located in highly desirable areas, close to shops, restaurants, and cultural attractions. Additionally, many luxury condo buildings feature 24-hour security, which can provide peace of mind for residents.
Low Maintenance
One of the biggest advantages of condo living is that it often comes with low maintenance requirements. In a luxury condo, for example, maintenance and repairs are typically handled by the building's staff, which means residents don't have to worry about things like mowing the lawn or fixing a leaky faucet.
Community
Luxury condo living can also offer a strong sense of community. With shared amenities and common spaces, residents have ample opportunities to meet and socialize with their neighbors, which can be especially appealing for those who are new to an area.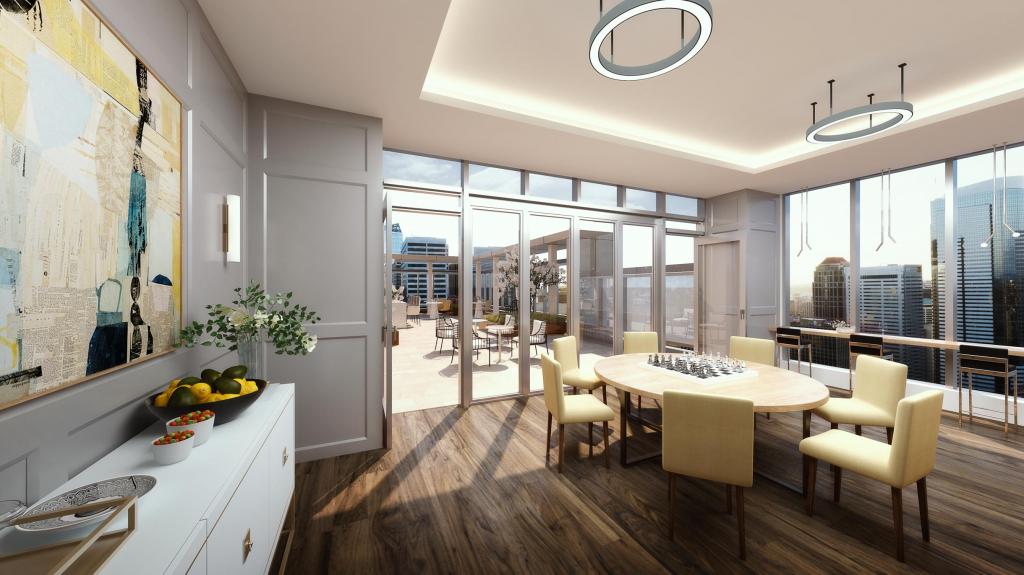 Potential Downsides of Luxury Condominium Living
While there are many benefits to luxury condo living, it's important to be aware of some of the potential downsides as well. Here are a few things to keep in mind:
Cost
Luxury condos can be quite expensive, both in terms of upfront costs and ongoing maintenance fees. Before committing to a luxury condo, it's important to carefully consider the financial implications and make sure it's a viable option for your budget.
Limited Control
When you live in a condo, you're part of a larger community, which means you may have less control over certain aspects of your living space. For example, you may not be able to make major renovations or changes to the exterior of your unit without approval from the condo board.
Noise and Crowding
Depending on the building and location, luxury condos can be prone to noise and crowding. With so many people living nearby, it's important to consider factors like building layout and noise insulation when choosing a unit.
What is the difference between a luxury condo and a regular condo?
When looking for a new place to live, many people have a specific set of criteria they want their new home to meet. For some, a luxury condo is an ideal choice, while others prefer a regular condo. The question is, what is the difference between a luxury condo and a regular condo? In this section, we will explore the differences between these two types of properties, so you can make an informed decision when choosing your next home.
Location
Location is one of the most significant differences between a luxury condo and a regular condo. Luxury condos are often located in prime real estate areas, such as the city center, with easy access to amenities like high-end restaurants, shopping, and entertainment. Regular condos, on the other hand, are often found in more suburban areas and may not have the same level of convenience in terms of location.
Price
The price of a luxury condo is often significantly higher than a regular condo. Luxury condos are usually built with high-end materials and are designed to offer the ultimate luxury of living, which comes at a premium price. In contrast, regular condos are designed to provide comfortable, affordable housing for people looking to buy their first home or downsize from a larger property.
Amenities
The amenities offered in a luxury condo are often designed to provide residents with a high level of convenience and comfort, which is not always available in a regular condo.
Size and Space
Luxury condos are often more spacious than regular condos, with larger living areas, bedrooms, and bathrooms. They may also have more storage space, such as walk-in closets, and larger kitchens with high-end appliances. In contrast, regular condos are typically smaller and offer less living space, with more modestly sized bedrooms and living areas.
Design and Finishings
Luxury condos are typically designed with high-end finishes and luxurious details, such as marble or hardwood flooring, high ceilings, and custom cabinetry. Regular condos may have more basic finishes and a more straightforward design style. The design and finishings of a luxury condo are often intended to provide a more upscale, sophisticated living environment.
Customization
Luxury condos often allow for more customization than regular condos. Buyers of luxury condos may have the opportunity to work with designers to create a custom floor plan or select specific finishes and materials to suit their tastes. Regular condos may offer less customization, as they are often pre-designed units with a set layout and finishes.
Privacy
Luxury condos typically offer a higher level of privacy than regular condos. Many luxury condos have private elevators, Regular condos may have shared elevators and common areas, which can limit privacy and exclusivity.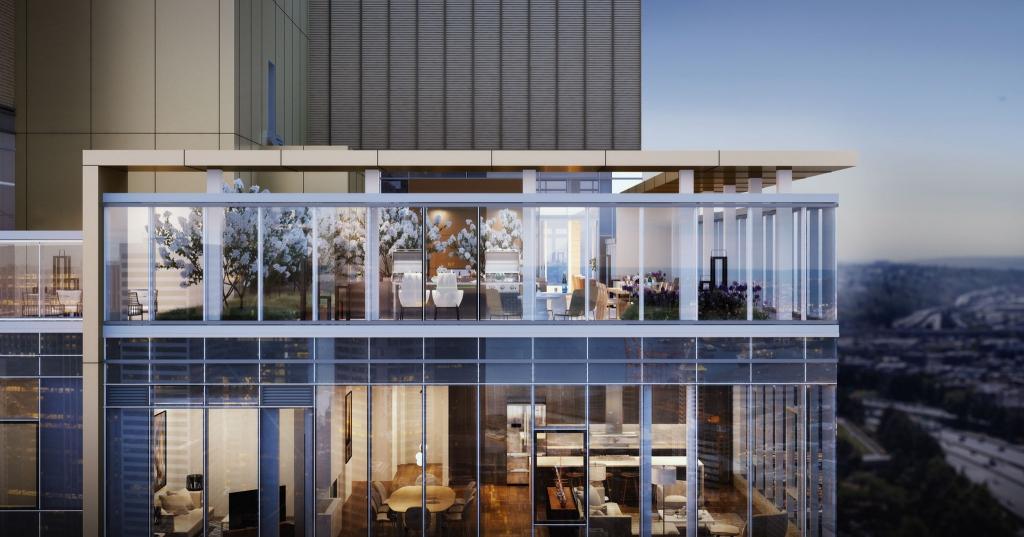 Are Luxury Condos a Good Investment?
If you're looking to invest in a luxury condo, you're probably wondering if it's a good idea. We want to let you know that it is!
Luxury condos are a great investment for several reasons. First of all, they tend to appreciate over time. They also tend to hold their value better than other kinds of properties, which means your risk of losing money is lower than with other kinds of investments.
Plus, if you have the means and desire to sell your condo at some point (perhaps for retirement or another reason), there's no doubt that you'll have no problem finding a buyer.
Overall, having a luxurious condominium not only gives you a comfortable lifestyle, but it's also a great investment! There you have it: The Ultimate Guide to Luxury Condominium Living. Whether you're a first-time buyer, a seasoned home-owner, or just someone who wants to know more about the real estate market, we hope this guide has been helpful.
Are you looking for a Luxury Condominium in Seattle?
If you're thinking about buying a condo, then we encourage you to make the best choice for your future and that means choosing a luxurious condo in The Graystone Seattle. We have an amazing community filled with amenities, fun events, and a sense of community that makes all of us feel like we're part of something special. Call us today at (206) 717-5000 for inquiries. We can't wait to see you at our open houses!