An Unparalleled Lifestyle
"Buildings should be good neighbors."
Inspired by the neighborhood the former Graystone Manor, Daniels has partnered with renowned architects, designers, and craftspeople to take the grace and sophistication of a bygone age and express it in a modern way.
Rooftop Plaza Firepits
Media Room
Dining Lounge
Private Wine Lockers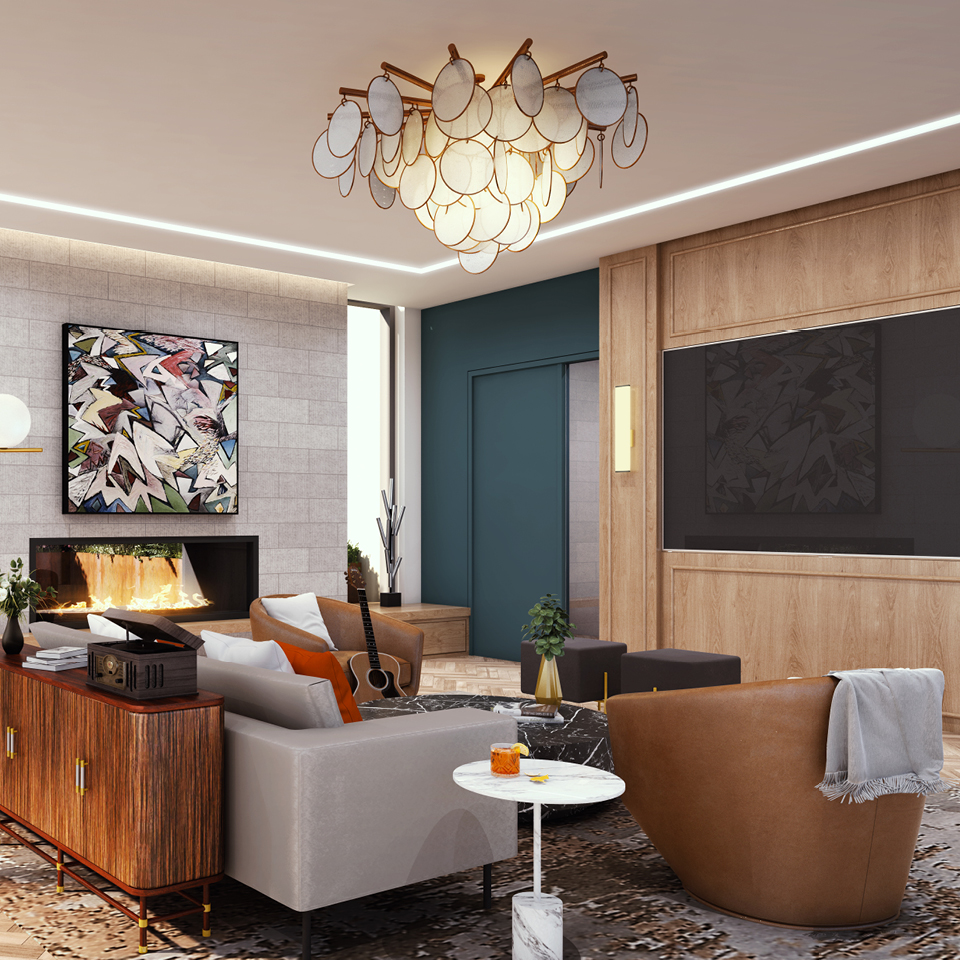 Living at Graystone Is a Lifestyle
In addition to the building's remarkable amenities, once you purchase a home at Graystone, you instantly become a member of The Graystone Club. There's no need to wait until summer 2023. You can begin taking advantage of these benefits as soon as you choose Graystone.
Exclusive Benefits at The Lodge at Saint Edward State Park
—
Discounted Membership to the Washington Athletic Club
—
Discounted Rates at V
arious

Columbia Hospitality-operated Hotels, Spas, Restaurants, and Golf Courses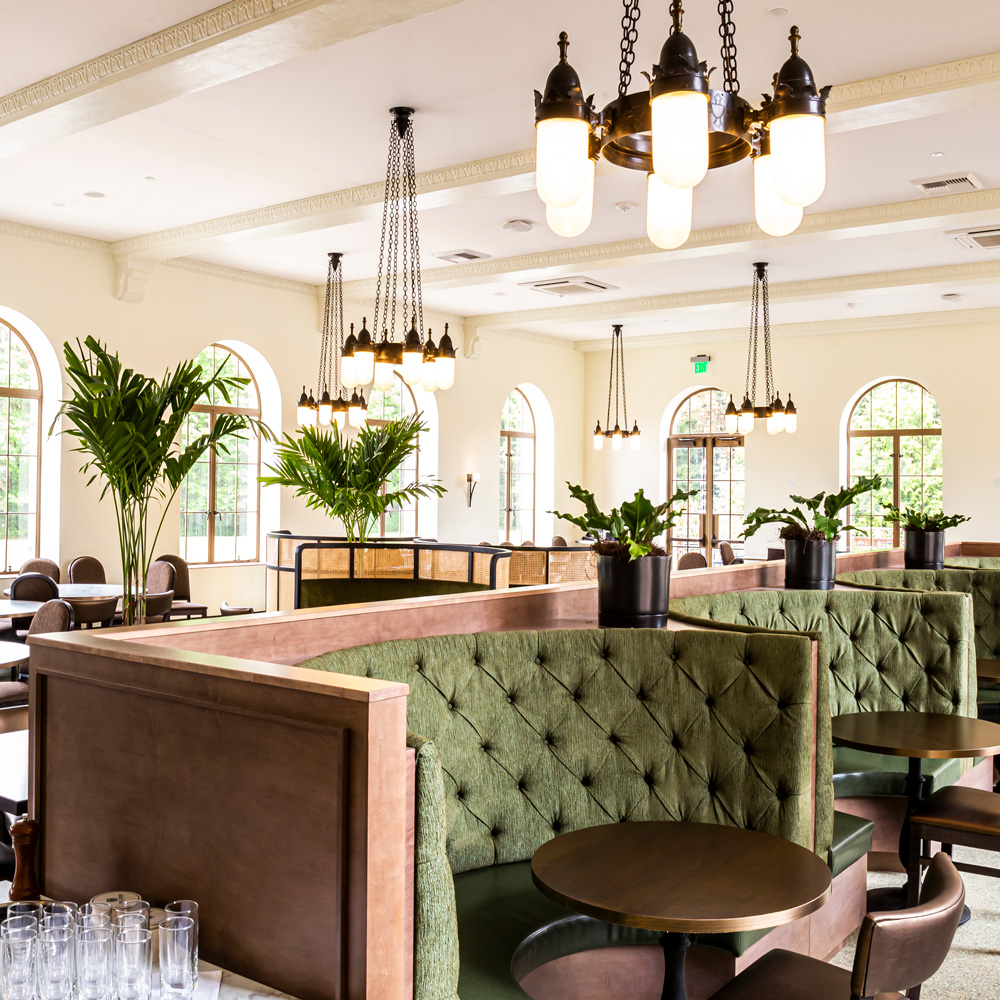 The Lodge at Saint Edward State Park
Graystone's architecture takes subtle inspiration from eras past and blends it with a bold, forward-thinking style that stands out against Seattle's skyline. Towering above the city streets, its gleaming glass exterior will attract attention for years to come. 
Graystone's modern design features walls of windows to give residents spectacular views of the surrounding city and allow ample natural light to stream into each home.
Our health and wellness center offers a calming, convenient place to focus on your well-being, with state-of-the-art fitness equipment that looks out to Thiry Park through the waterfall. Graystone provides amenities for furry residents, too, like a green zone, a courtyard, and a pet wash.
Meeting Areas
Co-working Lounge
Fireplace Enclave
Fitness Center
Pet Grooming Area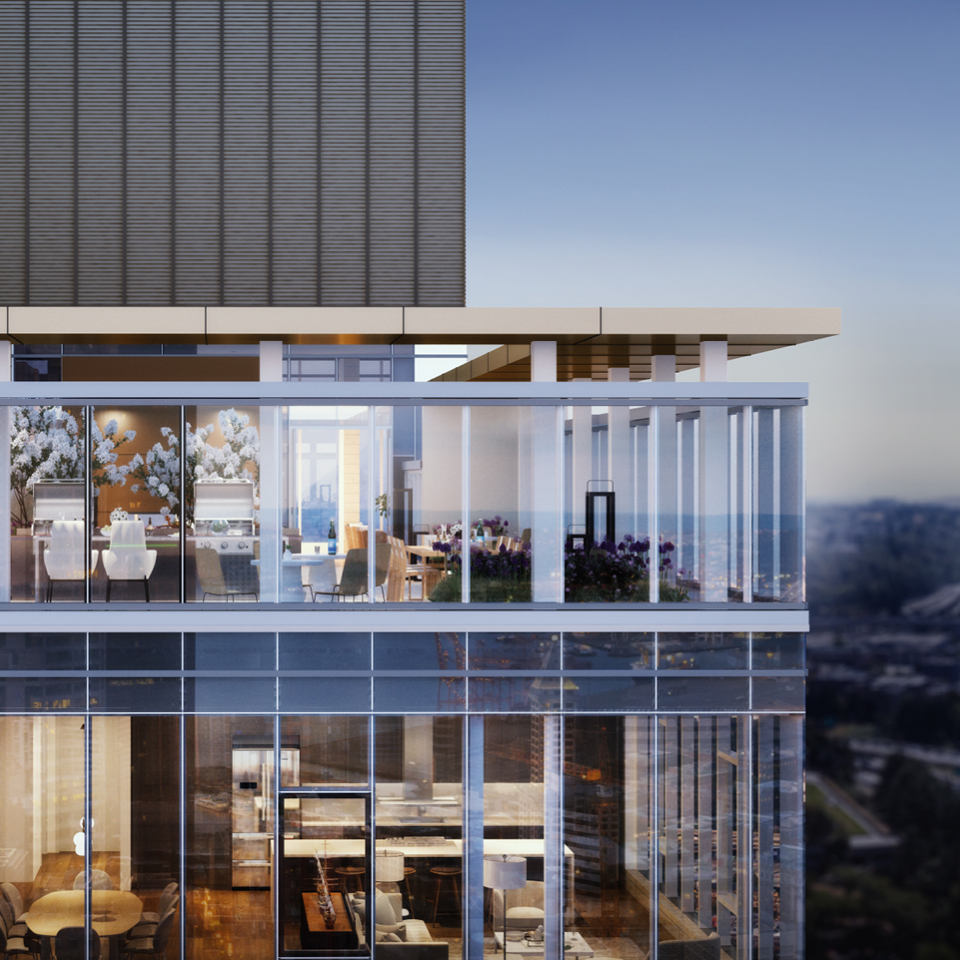 Club Level Community Space
Club Level Bar & Wine Locker
2nd Floor Business Center
2nd Floor Conference Room
1ST Floor Health & Wellness Center
Street Level Community Water Park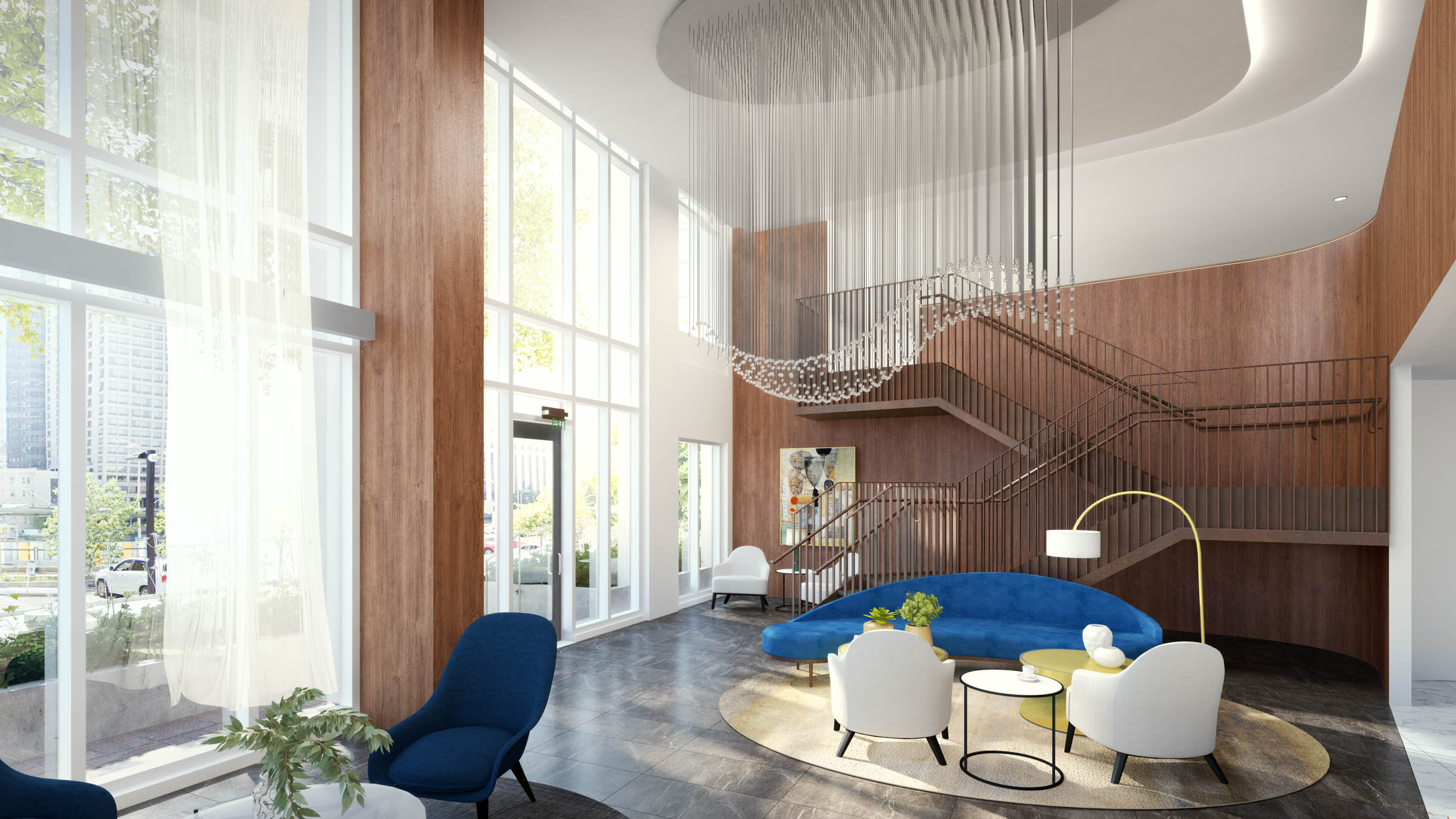 Graystone's lobby provides two access points on the ground level so residents and their guests can enter and exit effortlessly.