Graystone recently opened its state-of-the-art Presentation Gallery, a new sales center experience that allows home buyers, brokers and interested members of the public to take a deeper look into the community and the unique lifestyle that Graystone offers.
To officially kick off the Presentation Gallery's grand opening, Realogics Sotheby's International Realty and the Graystone sales team, including Sales Director Stephanie Schuessler and Sales Associate Melissa Camp, hosted an intimate event for the project's exclusive brand partners.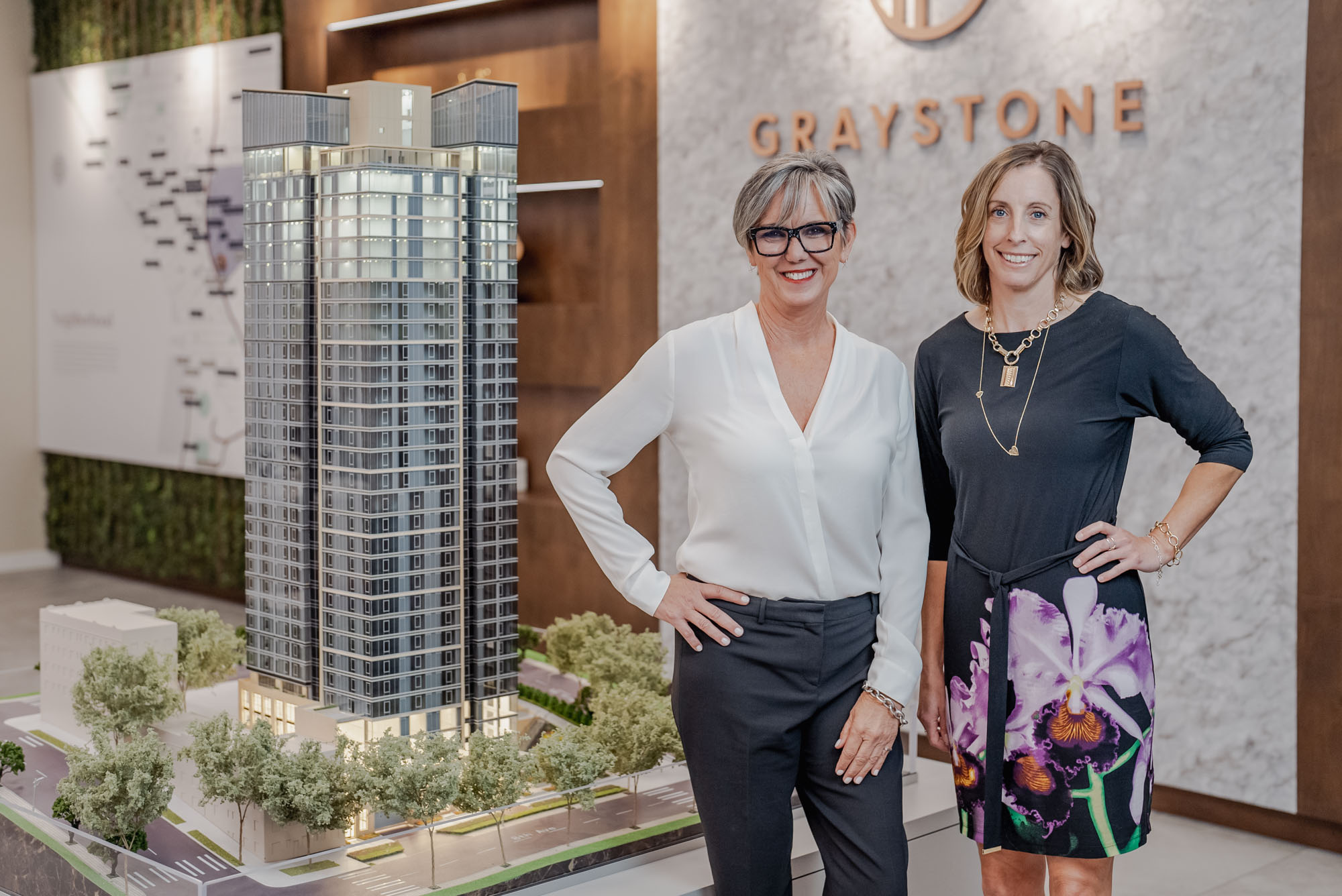 Representatives from many of the brands and companies working closely with Graystone turned out to celebrate the grand opening of the space, enjoy food and drinks (including wine from one partner in particular, Ste. Michelle Wine Estates) and to discuss the future of brand partnerships at Graystone. The team was thrilled to welcome those who helped get the Presentation Gallery ready for such an event, like Inform Interiors, who provided the furniture to decorate the new space, as well as media like Gray Magazine and hospitality and amenity partners.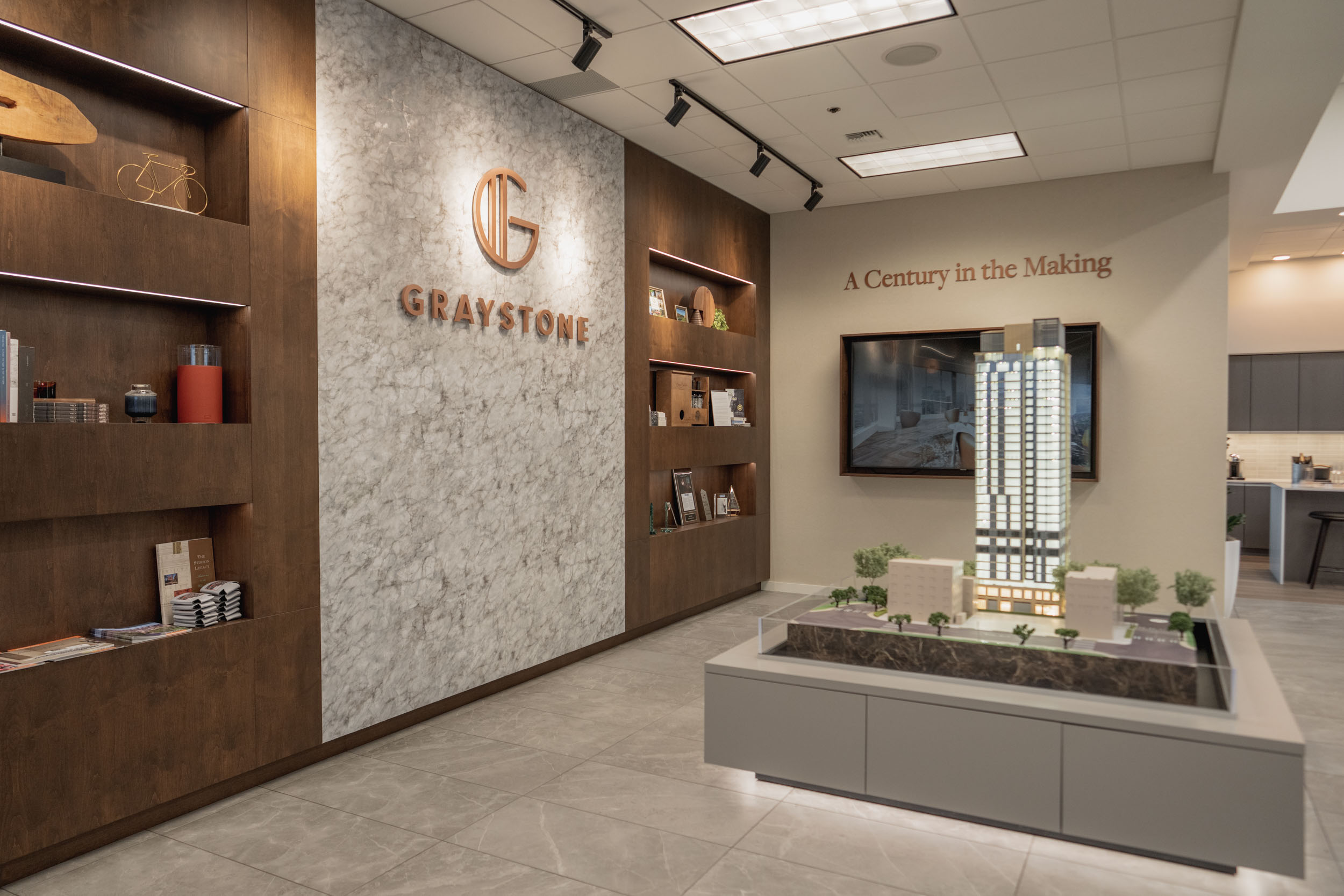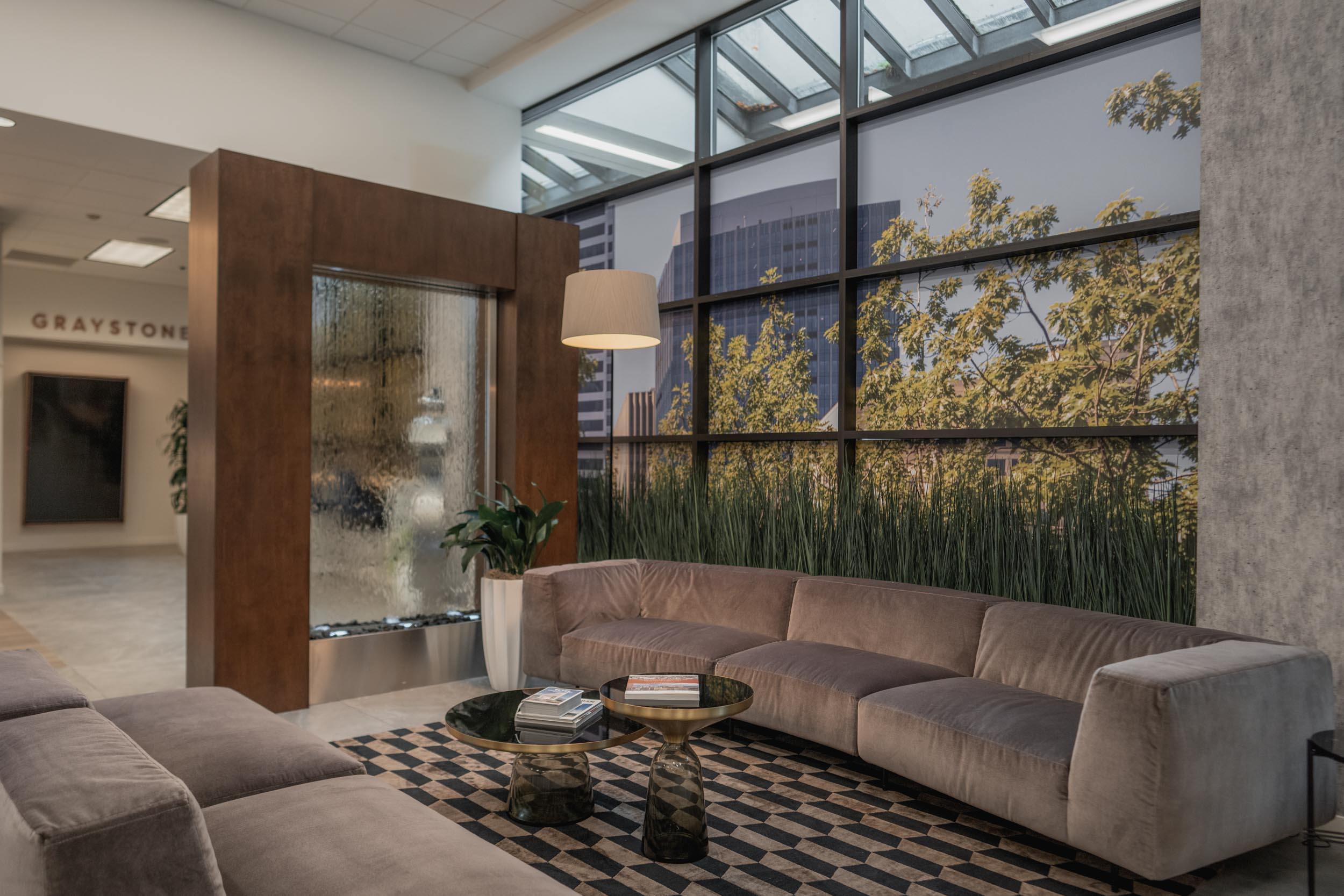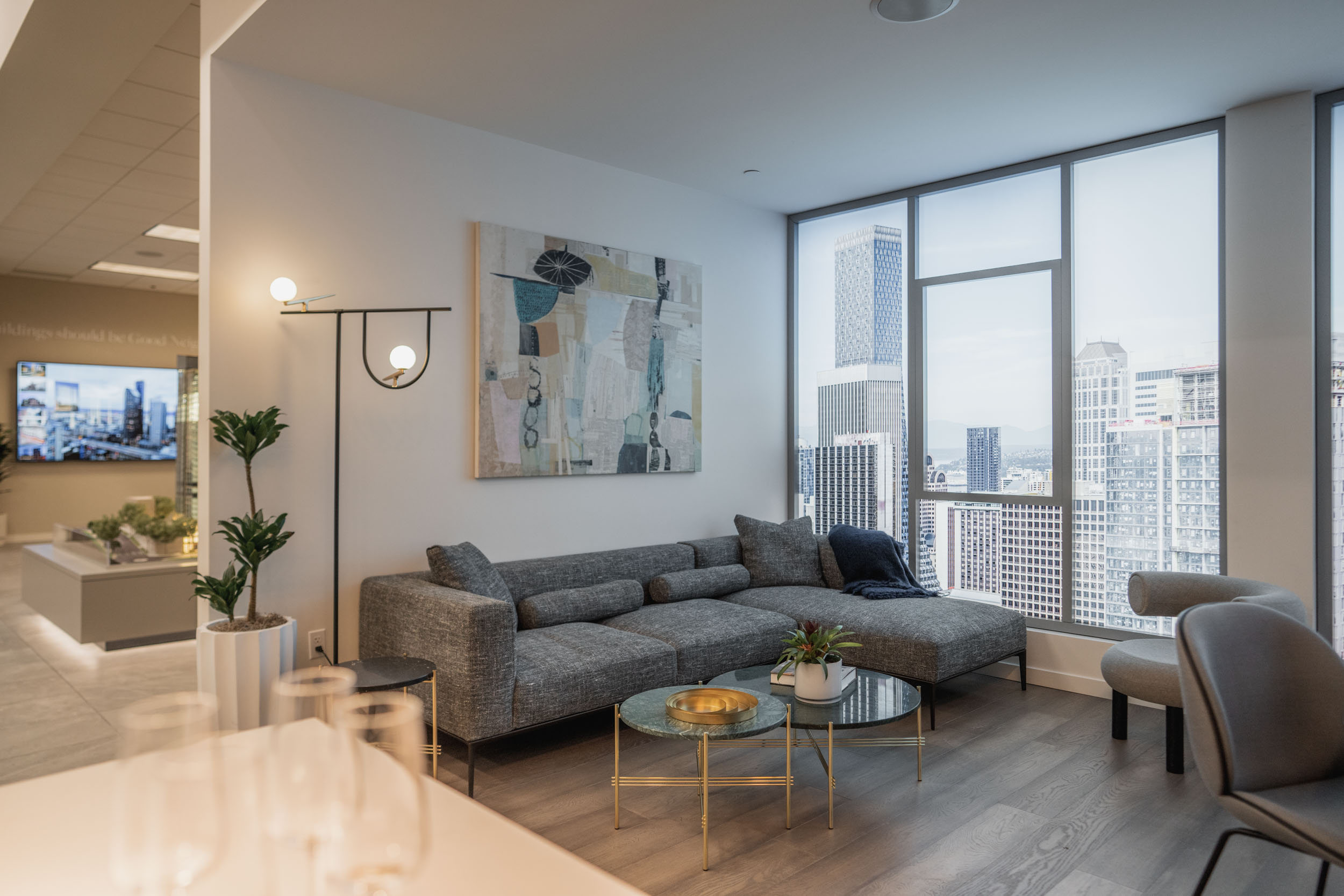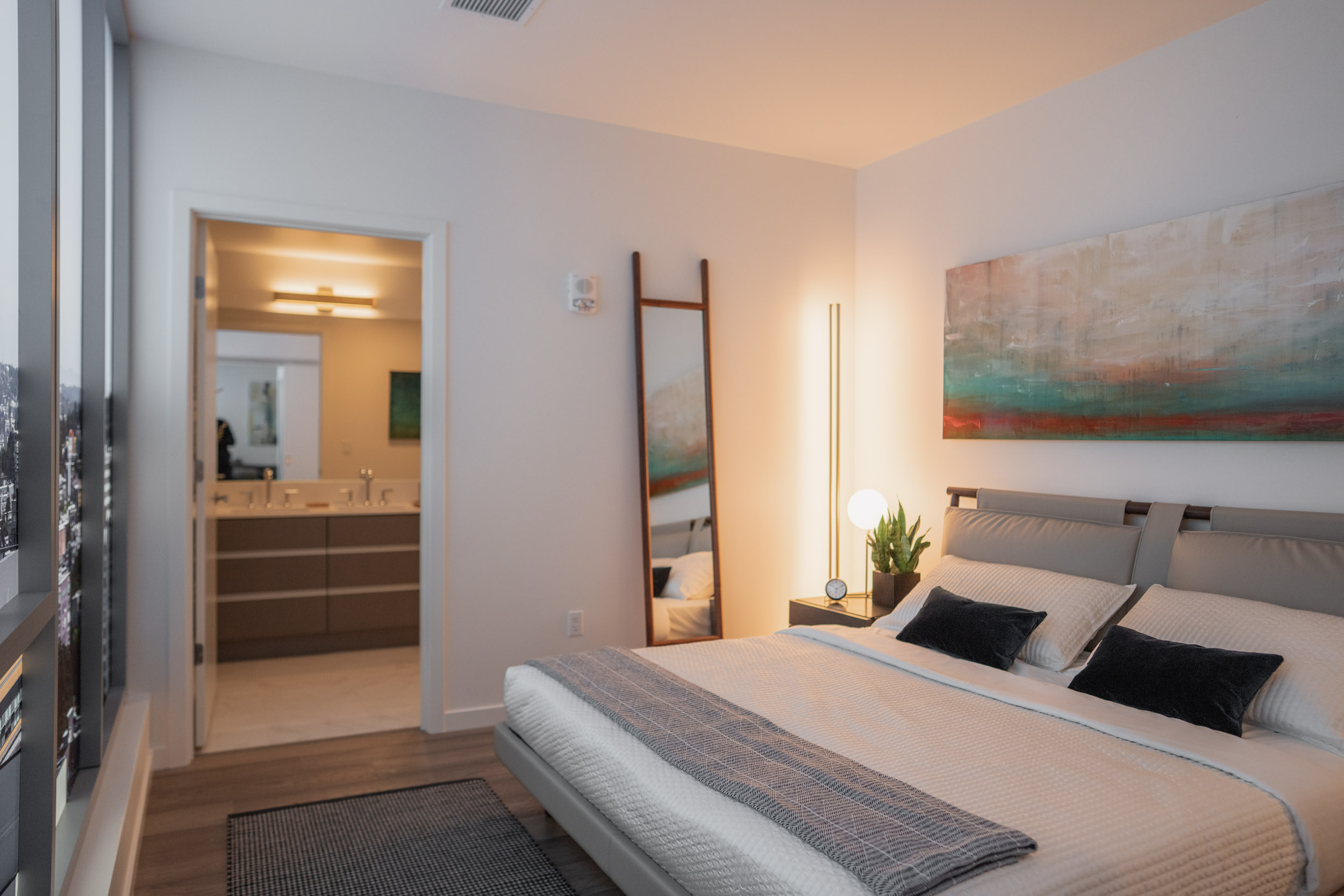 Graystone offers a one-of-a-kind lifestyle unlike any other new condominium community in Seattle, and that is in large part thanks to its close ties with these incredible brands. In an unprecedented step, this group of exclusive partners has agreed to allow Graystone home buyers to take advantage of all the benefits that come with their new home right now—so home buyers who act quickly don't have to wait until 2023, when construction on the building is complete, to enjoy their special amenities and perks.
Read on to learn a little more about each partner and what they offer the Graystone community!
Providing five-star concierge service to Graystone residents when at home as well as benefits when they're away, Columbia Hospitality is a premier hospitality management and consulting company with hotels, golf courses, restaurants, and other incredible destinations across the Pacific Northwest. Graystone residents will enjoy discounts of up to 20% off green fees at golf courses managed by Columbia Hospitality, including Gold Mountain Golf Club, Echo Falls Golf Club, McCormick Woods Golf Club, Semiahmoo Golf & Country Club, Sunland Golf Club and North Shore Golf Course in Tacoma.
The Lodge at St. Edward State Park
A landmark historic hotel nestled within the natural beauty of St. Edward State Park in Kenmore. Graystone residents will enjoy special benefits at this stunning getaway location, including priority invitations to exclusive events and staycation hotel and spa packages.
Ste. Michelle Wine Estates
Encompassing a vast portfolio of distinctive wineries and well-known brands, including the beloved Chateau Ste. Michelle, Ste. Michelle Wine Estates has been producing award-winning wines in Washington State for over 50 years. Graystone residents will have access to an in-building wine locker as well as Chateau Ste. Michelle's annual Cellar Case Sale
A prominent West Coast art gallery that has been central to Seattle's art scene for over 50 years, Foster/White has curated stunning and unique works of art for Graystone's Presentation Gallery, as well as providing works for common spaces throughout the finished building.
The Washington Athletic Club (WAC)
Graystone homeowners will have the rare opportunity to get assistance with sponsorship for membership at the WAC, Seattle's only 5-Star Platinum Club. Friends and loved ones will also be able to stay at the Inn at the WAC at members-only rates.
Several e-bikes provided by Rad Power Bikes are currently available for Presentation Gallery visitors to use as they explore the First Hill neighborhood. Customized e-bikes will also be available for future residents to check out and use at their convenience.
Next › Seattle Is Making A Comeback—And So Are Downtown Condominium Sales