Hard hat tours give a behind-the-scenes look at new development projects like Graystone while they're still under construction.
It's not always easy to imagine what a new construction home or condominium building will look like when it's finished, which can be difficult for buyers who are asked to commit to such new homes well in advance of their delivery dates.
That's why hard hat tours of the building site—given while the project is still under construction—are such an important step for real estate agents who want to give their clients incredible insight and honest advice. Hard hat tours allow brokers to get a sneak peek at these homes months or even years before they're completed, and to get a better sense of what the projects will look and feel like once they're done.
The Graystone team—including Sales Director Stephanie Schuessler and Sales Associate Melissa Camp—recently took that significant step by beginning to offer hard tours of its construction site and could not be more thrilled about the positive feedback they've received so far!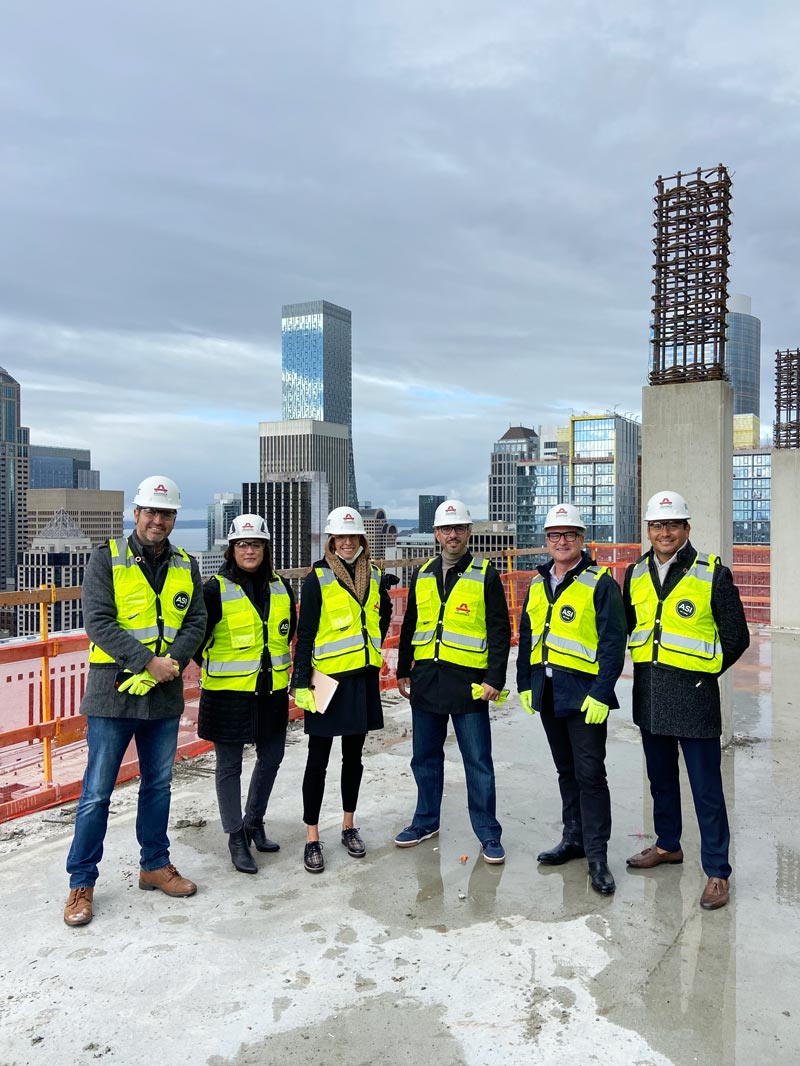 During the last week of October, Stephanie and Melissa, along with Realogics Sotheby's International Realty (RSIR) CEO Dean Jones, were able to tour several top agents through Graystone and show off the building's progress so far. Set to deliver in early 2023, the new condominium community still has just over a year of work left before it is fully complete. Nevertheless, the building is clearly starting to take shape, and it's an exciting time to be able to take a rare look inside to view that progress.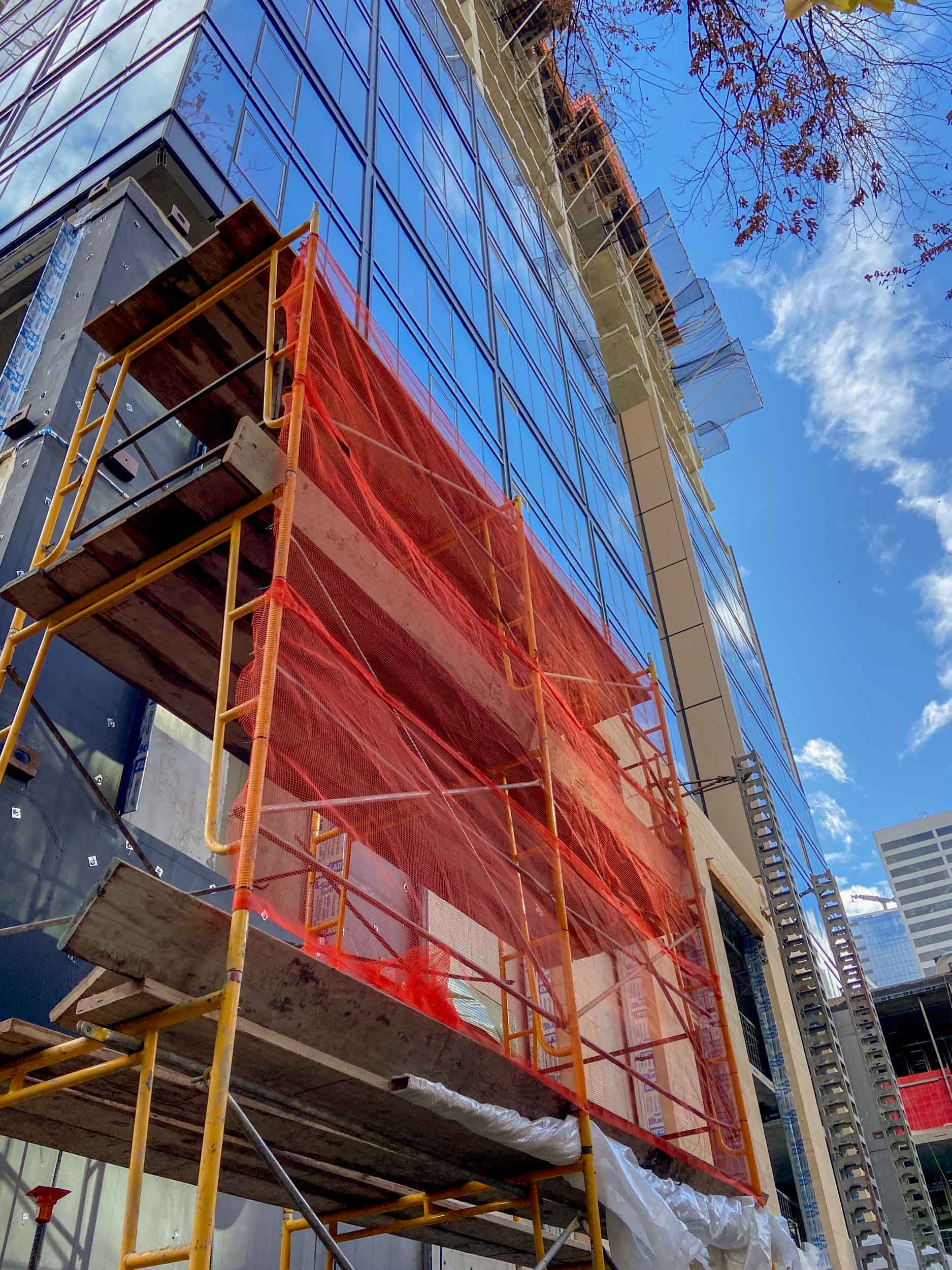 Guests on the recent hard hat tours were able to go all the way up to the 31st floor—Graystone will have 37 floors total—to check out the building's spectacular views of the Seattle skyline and several of the area's most beautiful natural landmarks, including Elliott Bay, Mount Rainier, Lake Washington, and Lake Union to the north.
As construction on the project continues, the Graystone sales team will continue to offer hard hat tours of the building to real estate agents, as well as tours of the model home at the newly opened, state-of-the-art Presentation Gallery to both brokers and interested members of the general public. [I would use the words "Presentation Gallery" here to link to the blog post on the sales center + brand partners once it is live.]
If you're a broker who would like to schedule your own tour of the building, or a prospective home buyer who is interested in learning more about the options available at Graystone, chat with our sales team or make an appointment to visit our Presentation Gallery on First Hill by calling 206.717.5000.
Next › Exclusive Partners Event Kicks Off Opening of New Presentation Gallery