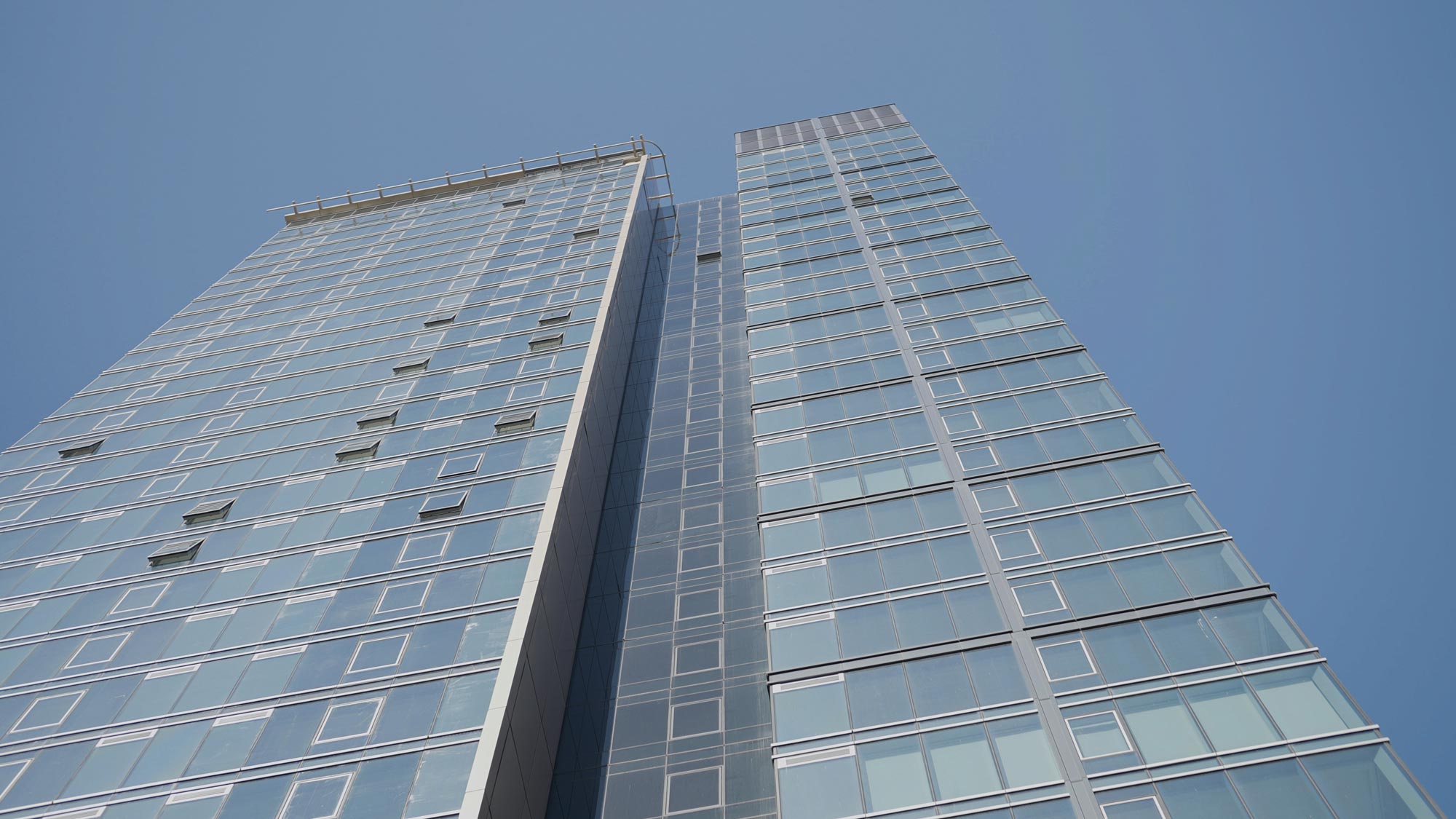 Daniels Real Estate has announced that it is taking the lead in the condominium comeback by resetting prices at Graystone Condominiums to accelerate presales during an ease with inflation. Today, home prices are one-third below the replacement value, marking the inflection point of today's condominium pricing in Seattle and along the West Coast. Daniels is also offering a limited time price protection through an appraisal contingency program during pre-sales and a 2-1 interest rate buydown which provides buyers a two-year window to secure lower rates until the tower meets Fannie Mae conformance for warrantability. There are no Homeowner Association dues in 2023. These incentives were offered retroactively to dozens of presale buyers, resetting their values to current market conditions prior to closing this summer.
Qualified first-time homebuyers receive an additional perk with a 3% down payment program and sharper mortgage interest rates recently announced by the Fed to encourage first-time homeownership. With this program, a Graystone home priced at $389,900 likens to a monthly payment of $2,253, providing attainable in-city ownership below many in-city apartment rents. This Fed program and other incentives can also be used by parents to help their children purchase their first home, as shared by Thomas McLoughlin, Managing Director Co-Head of US CIO Fundamental Research and CIO Wealth Management Research of UBS Financial Services, Inc.
At a recent industry forum, McLoughlin also said that he believes both the rate of inflation and fixed income bond yields will decline by year-end. While the risk of an economic recession is rising, lower rates over a longer two-year horizon should position the real estate market for a rebound."Daniels Real Estate has navigated a challenging time as the last new high-rise condominium to arrive on the West Coast," said Luis Borrero, Vice President of Brand for Daniels Real Estate. "We kept building, never paused, even though we knew we would face challenges like today. Healthy cities need urban homeownership, it's good to rethink, adapt, and lead by doubling down with an optimism for the future and Seattle." The 271-condomium tower is the only new for sale, high-rise opportunity on historic First Hill and the only new in-city condominium development being delivered this summer, 2023.
At the height of the Seattle condominium cycle, between 2018-2022, fifteen for-sale developments were delivered for occupancy totaling 1,520 homes, according to research compiled by Realogics Sotheby's International Realty (RSIR), the listing brokerage for Graystone. Of this inventory 1,206 units have sold, representing 79-percent absorption. Currently, there are only two new condominium projects under construction totaling 724 homes of which Graystone is the only one opening in 2023. Six in-city condominium projects in the pipeline have been converted to apartments or have paused on plans due to market volatility. Approximately half of the available, in-city new condominiums priced below $750,000, are now offered at Graystone. They are the last of its kind, for the foreseeable future.
"The typical condominium tower can take 5-6 years from concept to closings, considering land acquisition, design and entitlements, and protracted construction timelines," commented Borrero. "We anticipate the impending lack of supply will create upward pressure on values by 2025 but today we are saying Seattle is back and Graystone priced to meet the market."
Dean Jones, CEO for RSIR, refers to a similar dearth of new construction condominium supply following the global credit crises and the Great Recession when no new towers were delivered in downtown Seattle between 2010 and 2015.
"We've seen this dynamic before, and it's a real opportunity for consumers to buy at the bottom today as the market regenerates," adds Jones. "The difference this time is that there is no distress in the market, home equity is strong, mortgage lenders have new guidelines to avoid credit risks, and downtown Seattle's population has exceeded more than 100,000 residents. This includes many renters that could be buyers in a bottom market. As office workers repopulate the city center, the local economy and demand for housing will rebound accordingly."
According to the Downtown Seattle Association, Seattle's ten urban neighborhoods grew by 70-percent in the period between 2010 and 2022 (First Hill remains in the top three most populous submarkets but has the lowest propensity for new development given the lack of land). RSIR research revealed more than 27,000 new multi-family housing units were delivered in a downtown Seattle building boom over the past decade, however 93-percent of that supply was delivered as apartments for rent. Today, an estimated 718 new condominiums remain available to supply the market until at least 2026, with just 115 active resales listed (only 59 resale units priced below $750,000). Jones said developers of new apartments and condominiums are struggling with steeper terms on construction financing, high inflation with construction hard
costs, and resetting market values. As such the supply pipeline is greatly reduced, allowing increasing demand to spur higher condominium values and apartment rents in the years to come.
Meanwhile, NWMLS data reveals 770 new construction closings and 1,550 resale closings of condominiums since January 1, 2020, providing a significant dataset for market values and a demonstration of market demand during the pandemic-era and setting up for increased demand in the rebound post-pandemic.
Source: The Registry  |  May 16th, 2023