Industry Thought Leaders Array Impressive Trajectory for Downtown Seattle's Comeback Amidst Rising Demand and Limited Supply for In-City Housing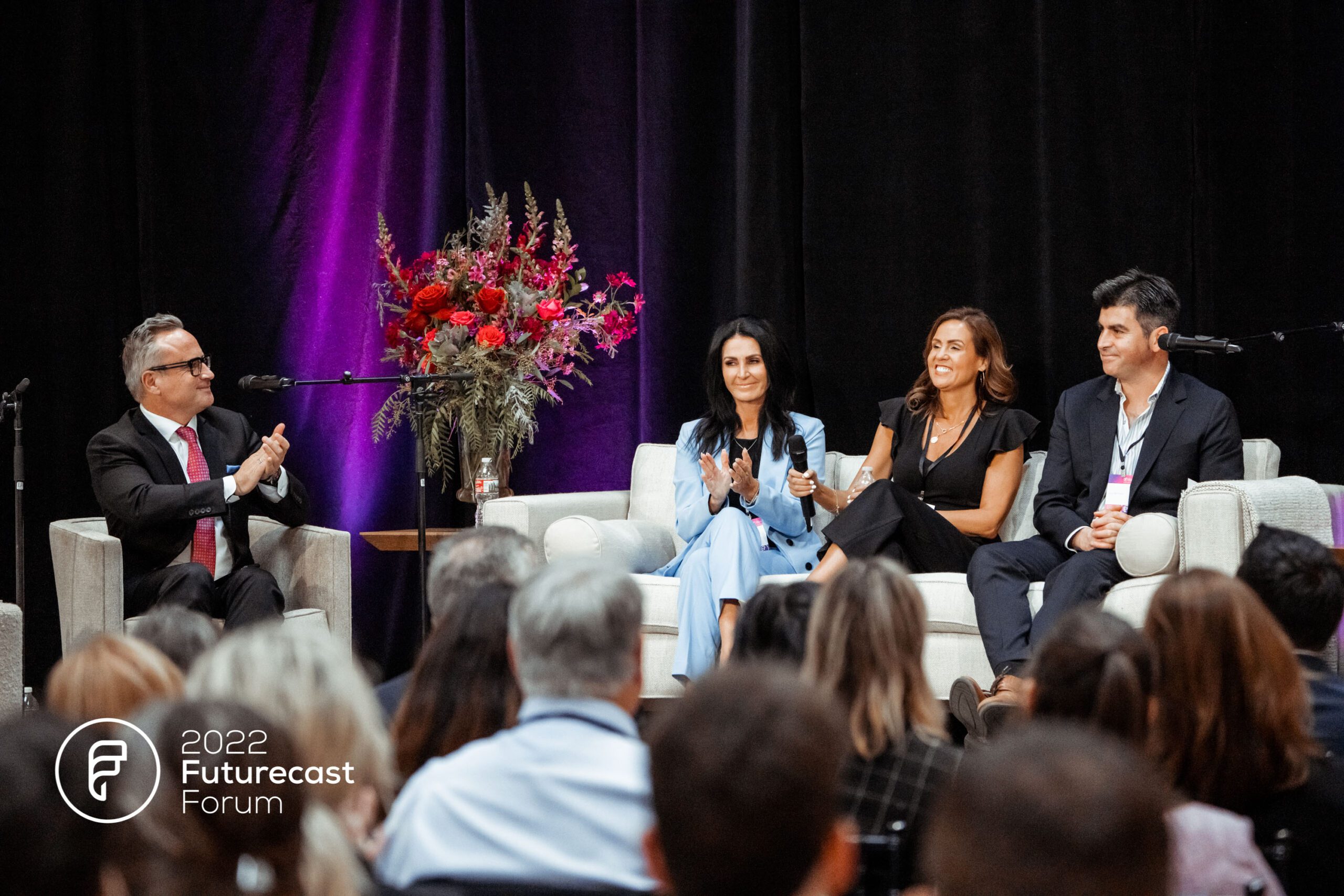 On March 30th, more than 300 real estate brokers and members of the housing market convened at The Seattle Design Center for the much-anticipated 2022 FutureCast Forum – a gathering of industry thought leaders to review the current state of residential marketplace with a view towards what's next. Daniels Real Estate, and specifically Graystone Condominiums, was a centerpiece of the presentation. Featured panelists included: 
• Kevin Daniels, President of Daniels Real Estate
• Jon Scholes, President & CEO of Downtown Seattle Association
• Jonathan Sposato, Co-Founder of Geekwire and CEO/Owner of Seattle Magazine and Seattle Business Magazine
• Matthew Gardner, Chief Economist of Windermere Real Estate
• Dean Jones, President & CEO of Realogics Sotheby's International Realty (RSIR)
• Christine Madrid, Loan Consultant / NW Builder Sales Manager of Caliber Home Loans
• Luis Borrero, Development Manager for Daniels Real Estate
• Amy Mutal, Principal / Financial Advisor of Prevail Wealth Management, LLC
As the first industry event since the COVID-19 lockdowns, it had been several years since the local broker community collaborated and not surprisingly, a primary discussion was the state of downtown Seattle post-pandemic and factors would shape housing demand ahead. The event kicked off with a welcome address by Kevin Daniels who was first to offer his encouraging perspective about Seattle's resilience and robust fundamentals. He offered a unique and timely perspective as someone who's seen many market cycles over his four decades of development in the region.
As Founding Member of the FutureCast Forum, Dean Jones joined Gina Colucci from the Seattle Design Center to overview the program. They introduced Jon Scholes to share the impressive work being performed by the Downtown Seattle Association with support of the 600+ members that are committed to the renaissance of the city center.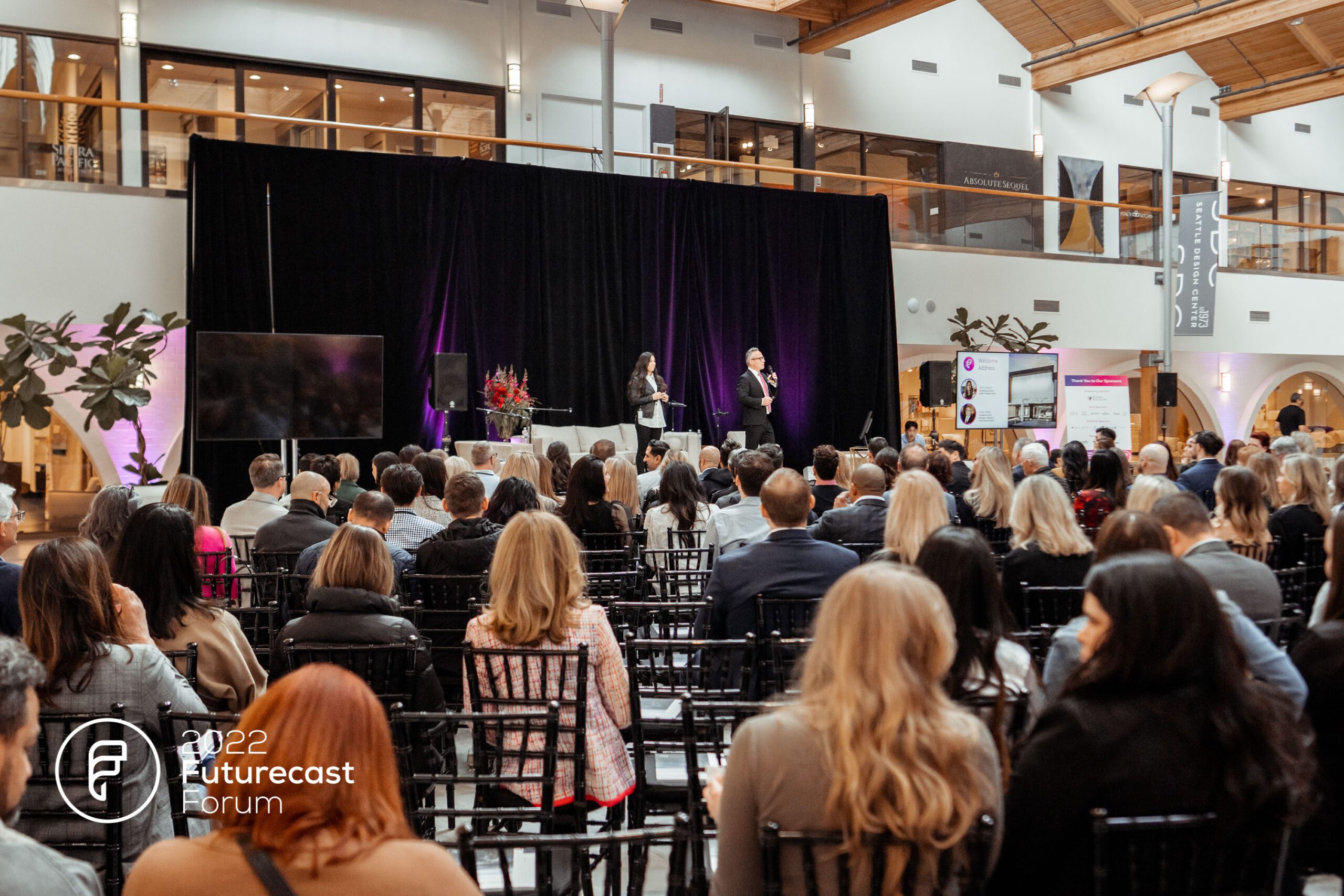 PICTURED ABOVE: Dean Jones and Gina Colucci great guests at the Grand Atrium of The Seattle Design Center following a special open house of the showrooms.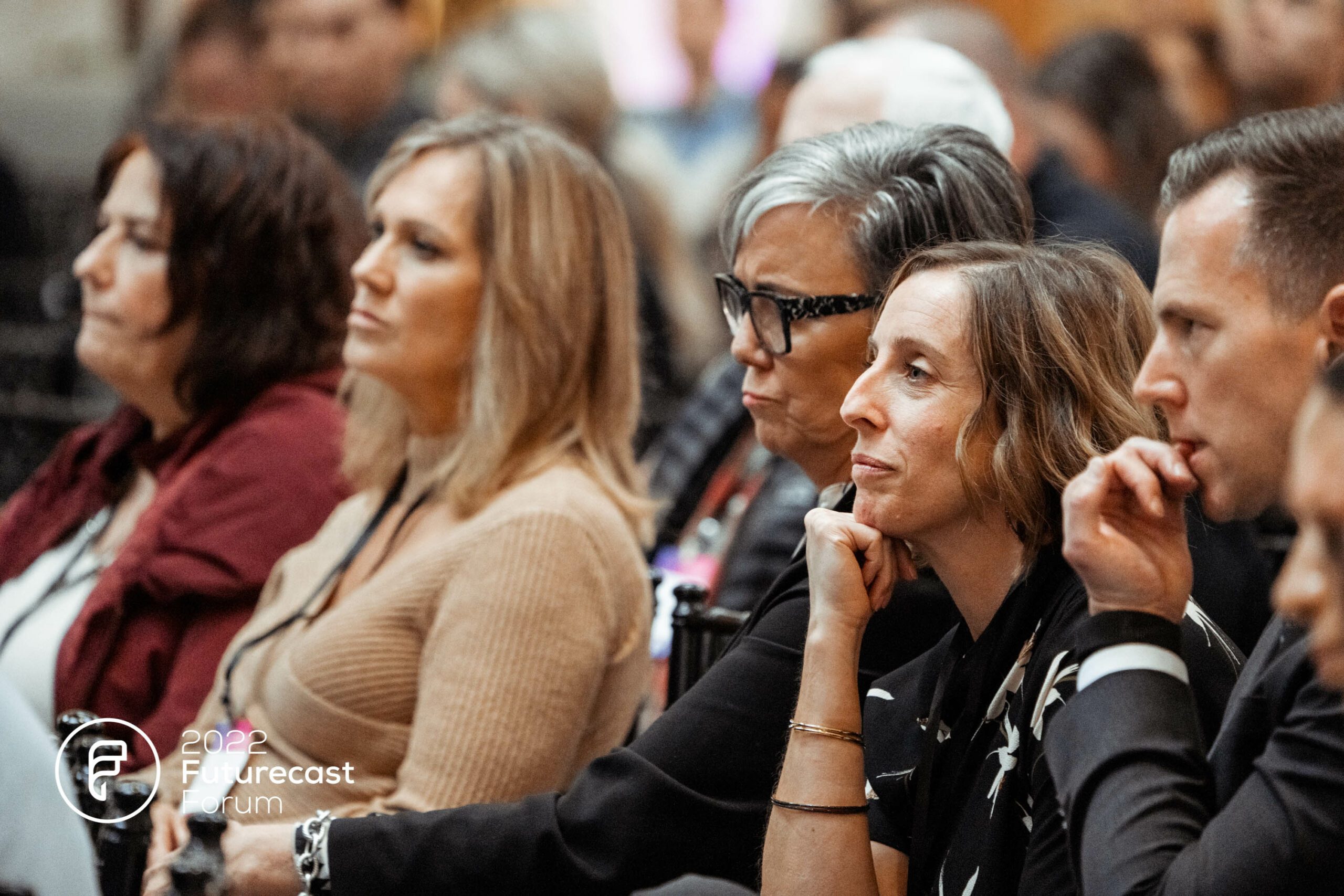 PICTURED ABOVE: RSIR Brokers (right to left) Doug Sonnenberg, Stephanie Schuessler and Melissa Camp of the New Development's Division listen intently to the presentations in the audience of their peers. 
Scholes was quick to point out that 2021 marked an inflection point in urban housing market with 1.5 times the number of new residents returning the city center compared to those that left in 2020 during the depths of the pandemic. Clearly, the commercial office workers are repopulating, and the 15 million+ square feet of high-tech campuses aren't going anywhere with hybrid work schedules replacing the work from home policies. Major projects like the Washington State Convention Center expansion and the $1 billion+ waterfront park are underway. New retail businesses are opening, cultural and sporting attractions that were shuddered during the pandemic are now in full operations. Most notably, the livability of downtown Seattle is on a positive trajectory as the city tops 100,000 residents with economic vitality and political support to make transformative change. During the recent DSA's State of Downtown Event, keynote speaker and urban prognosticator Richard Florida stated clearly that "cites aren't dying, they are being transformed" as a place where people connect and thrive. A similar renaissance is happening in many US cities. 
"Our DSA members are very engaged in the recovery of downtown Seattle," said Scholes. "We're seeing scores of businesses reopening, apartment buildings filling up quickly, condos are selling and offices are repopulating."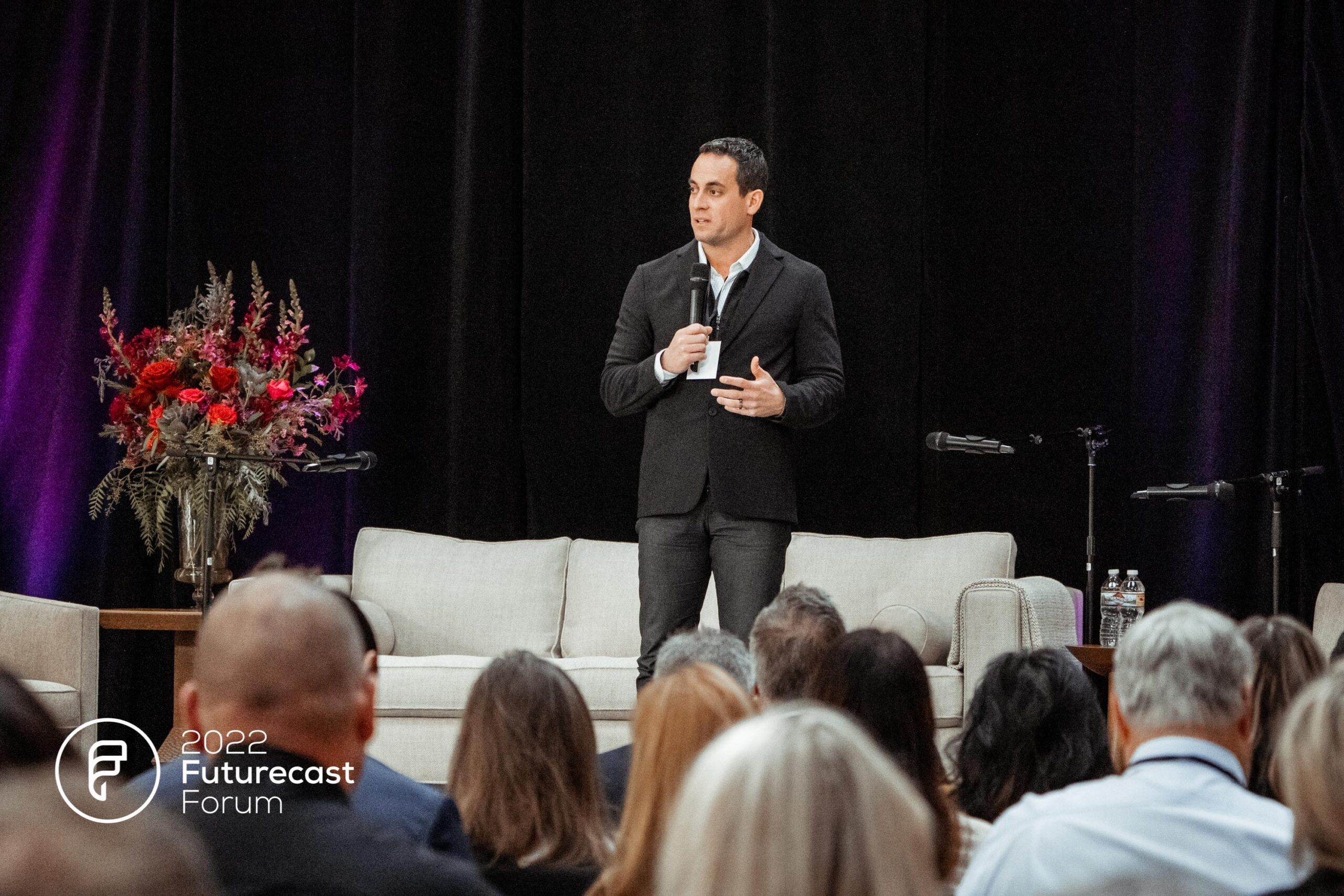 FutureCast Forum moderator, Jonathan Sposato drew parallels to his experience growing up in New York City, and he witnessed how Manhattan was transformed under leadership of Mayor Rudy Giuliani in the 1990's to become, once again, one of the great cities in the world. According to Nikki Field, a top-producing broker with Sotheby's International Realty is New York City is "beyond back", post pandemic, and it provides a harbinger for Seattle's return. Sposato described his love for Seattle, in fact he was so convinced of its boundless economic prosperity, he announced his ownership of Seattle Magazine. The first edition published under new ownership was showcased during the event and it included a feature spread on Graystone Condominiums. 
"I'm bullish on Seattle," said Sposato. "Think of the Amazon Effect alone."
Sposato notes there about 50,000 Amazon employees in the region, and they own about 160 million Restricted Stock Units (RSU's) worth half a trillion dollars. He said Seattle boasts incredible wealth held by a huge number of millennials who have yet to purchase a home.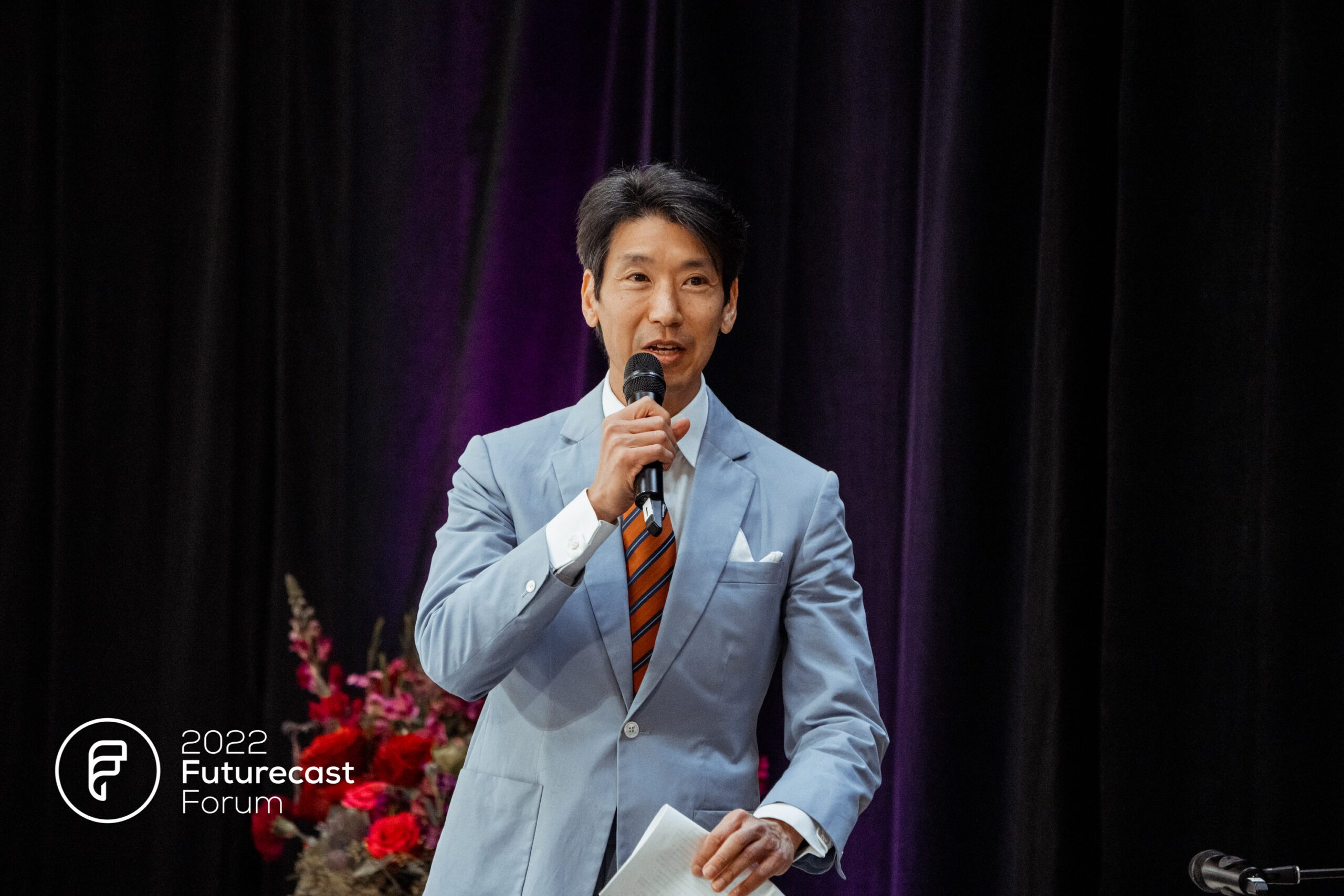 The panel assembled on stage and fielded questions from Sposato and the audience. The collective opinion was "don't bet against Seattle" – the metro area boasts phenomenal market fundamentals with regional housing prices rising at upwards of 2% per month, significant job growth, steep population growth and a "boomerang effect" of consumers and business returning the urban center. It was noted the Puget Sound Regional Council targets nearly 6 million residents by 2050, however current housing starts are falling well short of goals, especially in the in-fill markets that are challenged by high construction costs (rising more than 30% since before the pandemic), supply chain issues, and other headwinds like the recent concrete worker strike. Jones noted that in 2021 there was more than a 90% drop in apartment and condominium groundbreakings. The inventory imbalance is already being felt but will become more critical by 2023 and 2024, when only one high-rise project will deliver units each year. Remarkably, no deliveries will be delivered in 2025.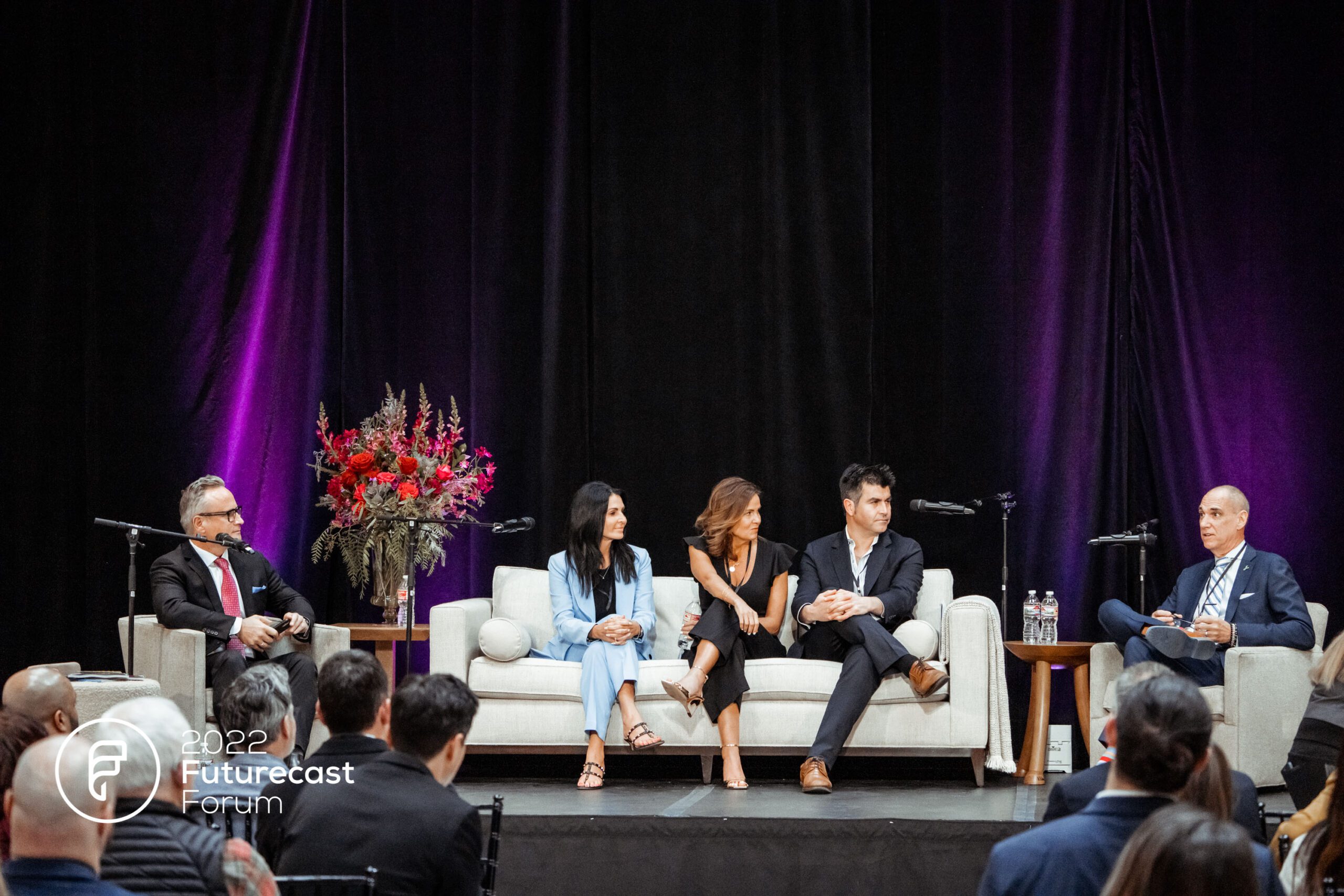 PICTURED ABOVE: Panelists (left to right) included Dean Jones, Amy Mutal, Christine Madrid, Luis Borrero and Matthew Gardner. 
Currently, there are just ten active condominium development in Seattle, either recently delivered or under construction, which collectively comprise 2,077 units. Approximately two-thirds of this inventory is already sold leaving just over 700 available condominiums to supply the market through 2025, when there are zero deliveries expected. That's a required absorption rate of a new condominium sale about every other day, which historically speaking is a very digestible cadence of sales in a population center of 100,000 residents. 
Jones added that fewer than 1,500 new condominiums are likely to enter the market in the coming years, however he believes the average selling prices during presales would need to be $1,400-1,500 per sq. ft. to pencil, which is 25-30% higher than what is typically found in new construction values today.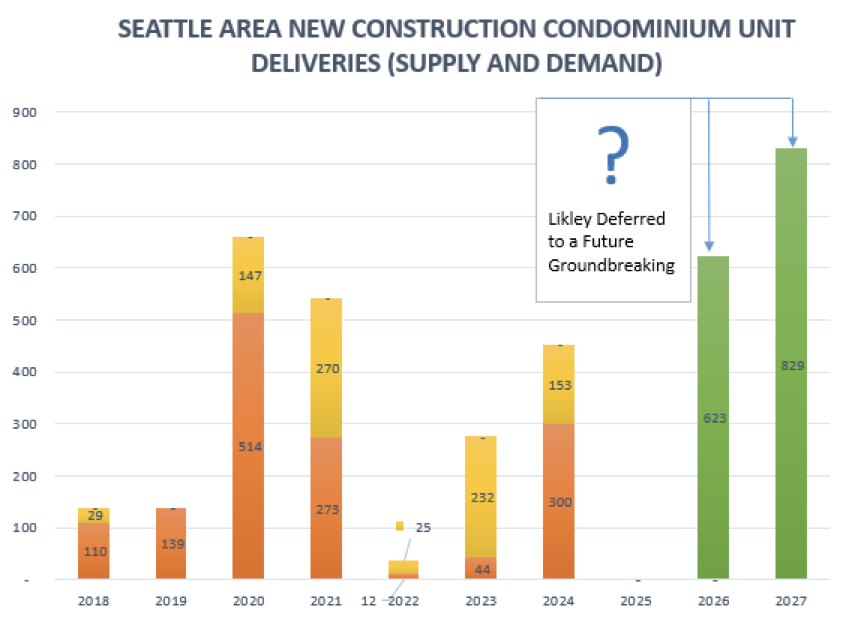 GRAPH ABOVE: The above new condominium pipeline chart presented by RSIR illustrates the impact of groundbreakings dropping by more than 90% in 2021 compared with 2020 – the impending lack of any new supply in 2025 or perhaps longer if new projects don't soon commence. 
The conversation turned to likely buyer profiles. Luis Borrero notes prospective homebuyers of in-city condominiums seek single-level, "lock and leave" lifestyles that draw from rich amenities in the building and beyond. He highlighted the unique relationship with Graystone Condominiums and its property management company, Columbia Hospitality, which grants owners preferred access to more than 70 hotels, golf courses, spas and restaurants in the network, including special perks at The Lodge, a recently completed Daniels Real Estate project that offers a 316-acre backyard to Graystone residents, which is just a 25-minute drive from the vibrancy of downtown Seattle to the serenity of the waterfront park. 
"From a design perspective, we engineered the amenities and services at Graystone to deliver on a life better lived," said Borrero. "Residents are not just living in their individual residence, but within a vertical village of common spaces, as well as enjoy special access to numerous resorts operated by Columbia Hospitality and lifestyle attractions offered within walking distance."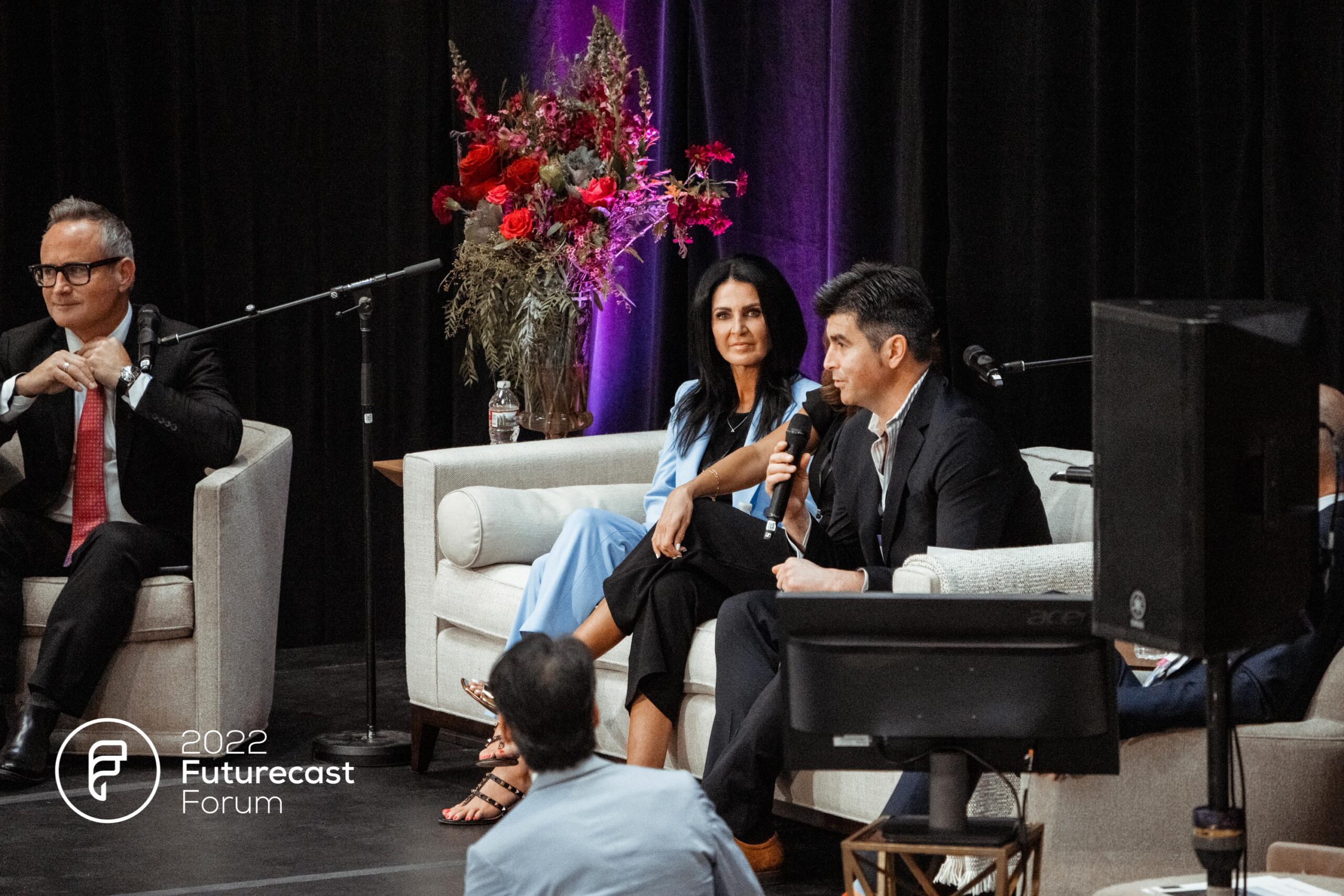 PICTURED ABOVE: Luis Borrero addresses the audience on the legacy of Daniels Real Estate and their latest project, The Graystone Condominiums, which is now rising at 800 Columbia Street on First Hill. 
Concerns about inflation and the rising interest rate environment may further demand for homeownership as investing in real estate is a noted hedge against inflation, and with projects like Graystone being just over a year away – there are opportunities to lock in the interest rates early. Christine Madrid believes the Fed policies that are driving rates higher currently may reverse course, just in time for closings at Graystone Condominiums in mid-2023. It was also noted that 93-percent of the 27,000 multi-family housing units built in downtown Seattle during the past decade were apartments for rent. Hence, if only a small percentage of these renters decided to own, the notion of absorbing the available supply by 2023 is increasingly likely. 
 "Condominiums are making a comeback because they are more affordable options compared to townhomes or single-family homes," said Madrid. "As interest rates rise 1%, the loss of purchase power contracts by about 10%, so other property types may soon prove to be out of reach for many."
That appears to be proving out in downtown Seattle as lower price points are seeing plenty of demand, in fact there's only one month of supply below $750,000 and overall, median home prices have increased 3.6% so far in 2022 compared with the prior year.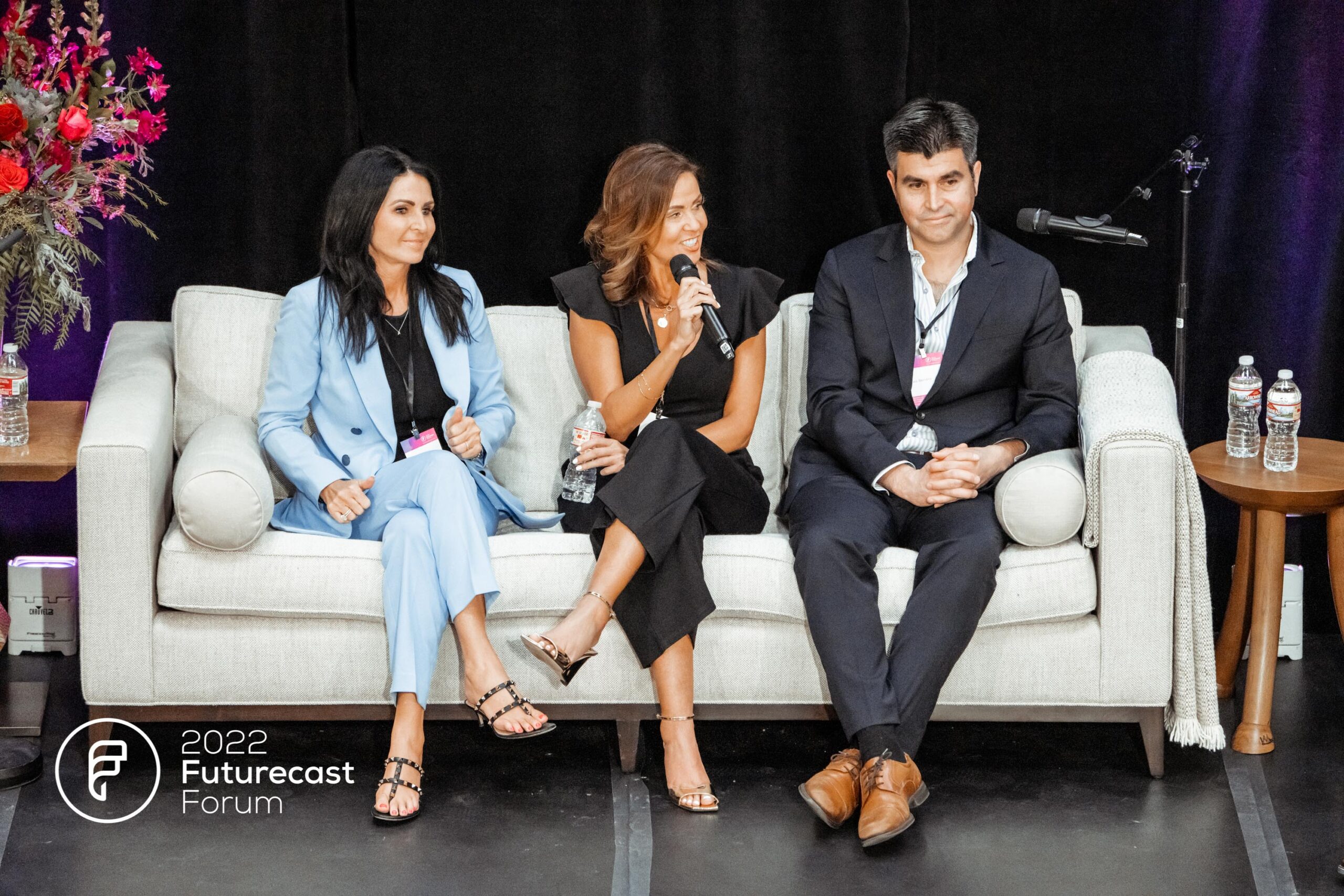 PICTURED ABOVE: Christine Madrid is an industry leading expert on condominium financing who is advising on Graystone and notes buyer in the city are generally very well resourced – many in the tech industry enjoy Restricted Stock Units (RSU's) that can help with mortgage qualification.
The panel also discussed the desire of downsizing empty-nesters, many of whom will seek to unload commercial property and convert active investments into passive ones, and most will observe capital gains tax deferral strategies like Delaware Statutory Trusts (DST's) and Qualified Opportunity Zones. Amy Mutal described the scenarios and suggested that thousands of candidates in the region will make this move in the years ahead retirees focus on lifestyle instead of domestic or commercial responsibilities. She believes upward pressure on capital gains tax rates, and the potential for new policies extending QOZ's will encourage more clients to seek the council of wealth managers and advisors like real estate brokers. Coined the "silver tsunami" would-be sellers of large single-family homes will seek out the flexibility and convenience of in-city, condominium living while also exploring second homeownership in a resort destination market.  
"My clients are planning for their future and right-sizing their home and their investment profiles is part of the program," said Mutal. "Living in an amenity-rich condominium certainly fits the bill."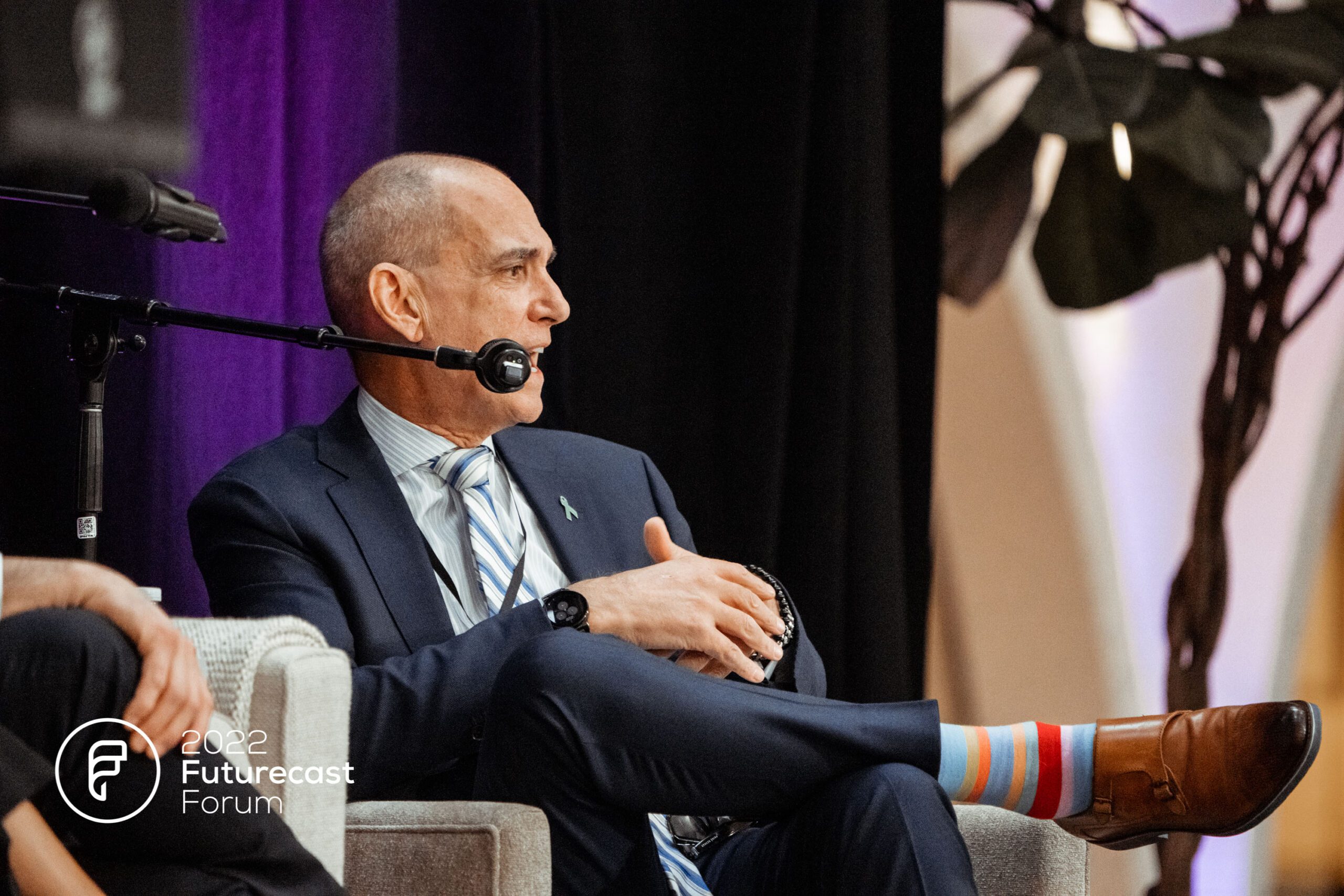 PICTURED ABOVE: Matthew Gardner provided numerous statistical data points shoring up the market fundamentals for continued growth in both in-city rents and condominium home prices as the supply of housing overall, struggles to keep up with demand.
Gardner is watching for recession but shrugged off any likelihood in 2022 with the Fed stimulus money and consumer's pent-up desire to travel and spend post-pandemic. Looking forward, there could be some potential for a slight recession in 2023 or 2024, but then again, a Fed reaction would be to ease back on interest rates if that occurs and makes the prospect of purchasing during presale at a condominium logical to lock in today's price, and potentially, enjoy lower interest rates upon closing. Future owners may also have a home to sell in a year or so and enjoy the appreciation on that asset while taking the next year to prepare for a successful sale and move to the new condominium. 
"Seattle is well-positioned," said Gardner. "The lack of a state income tax and prospects for economic expansion bodes well for the region, especially as more and more residents enjoy the relative values, runway for future appreciation and preferred tax profile when compared with more expensive markets like California."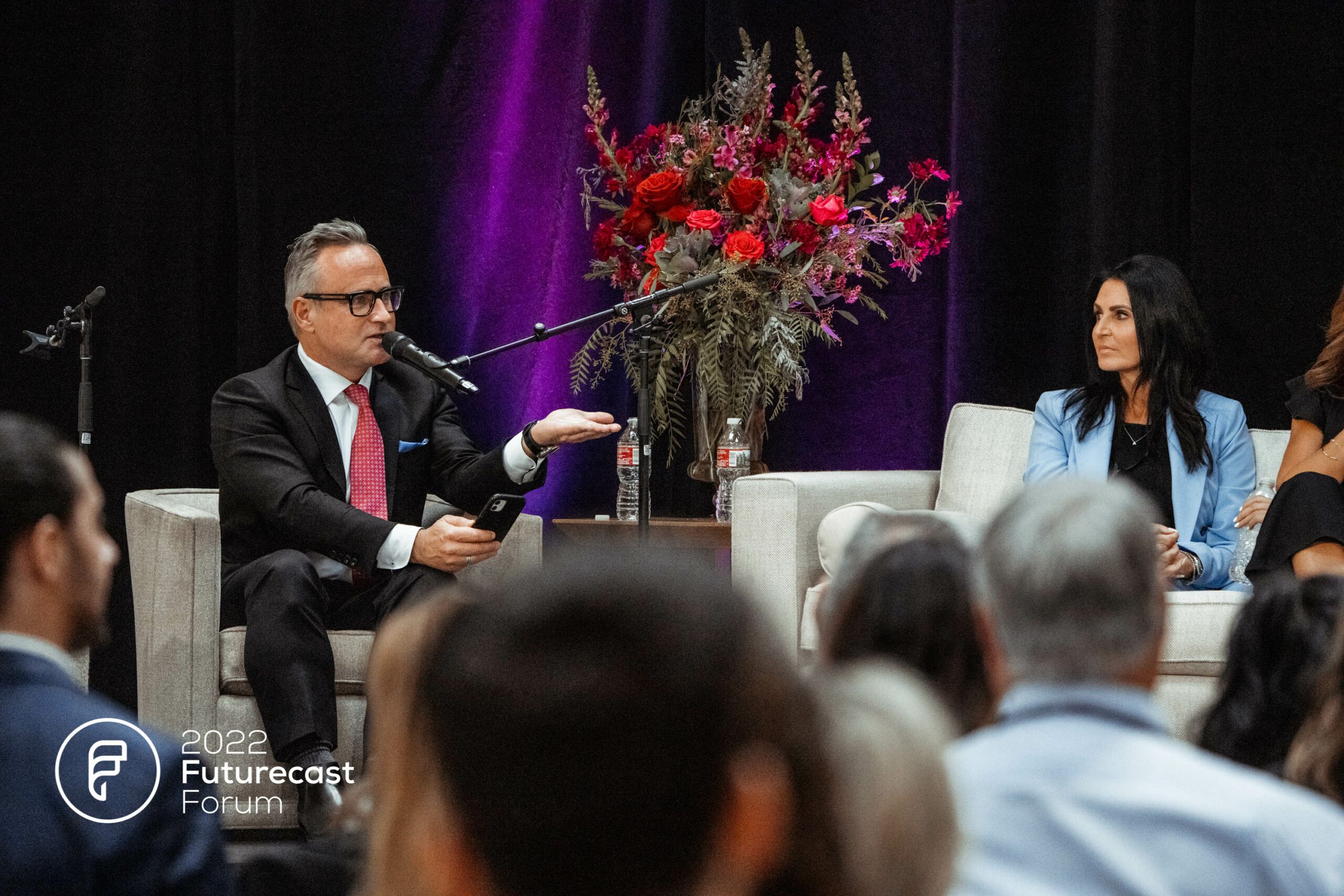 PICTURED ABOVE: Dean Jones described more than 90% of the multi-family housing supply in downtown Seattle was built for renters and these pricey apartment towers are likely incubating future homebuyers. 
"There thing about cities is they go through market cycles," said Jones. "And over time, you look back and realize the lows are always higher and the highs are always higher, so the values sustain and continue to grow."
When asked for a single-word describing the prospect for Seattle's housing market over the next decade, the panelists offered: "Bullish", "Bulletproof", "Unbelievable", "Broker-Centric" and "Opportunity".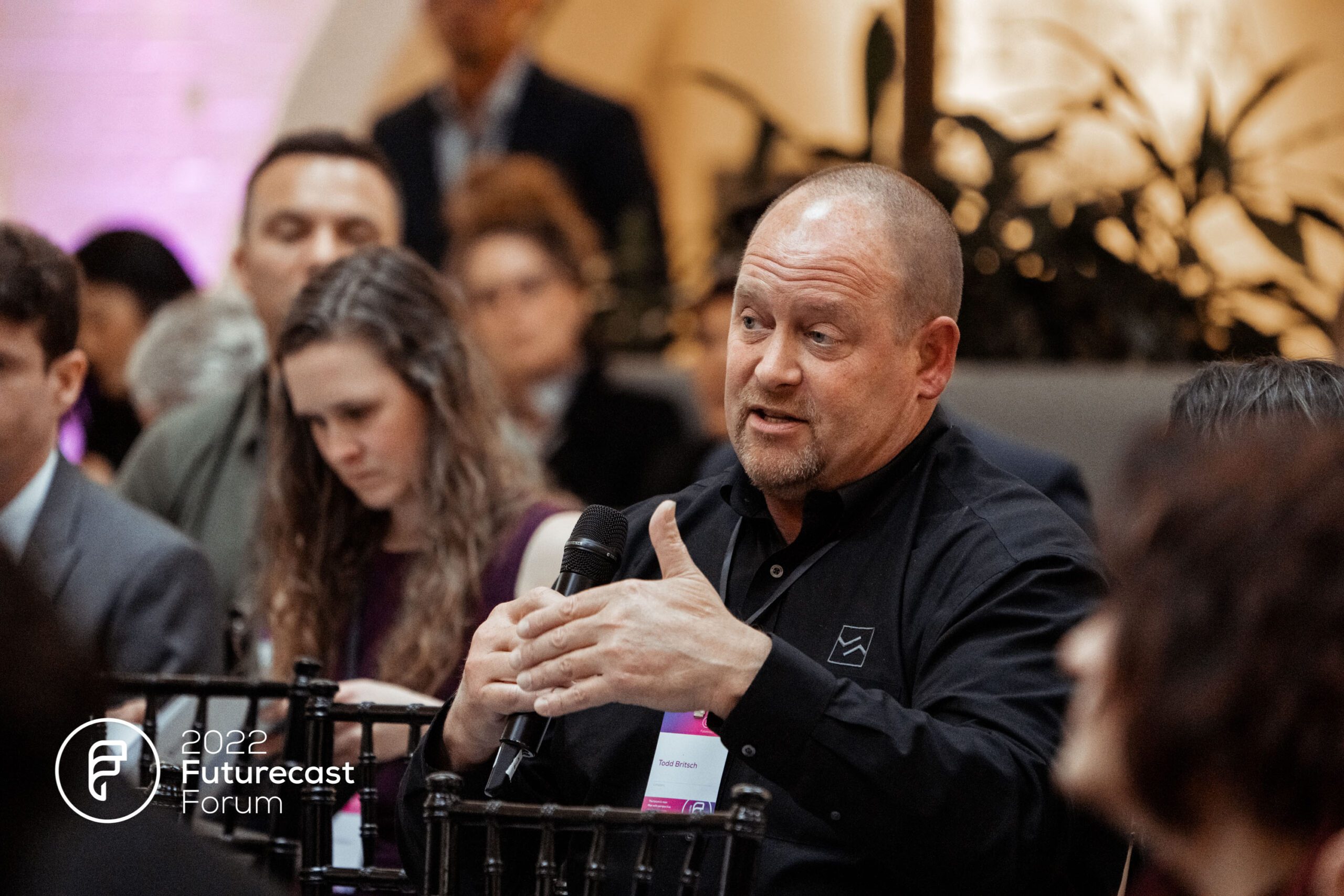 PICTURED ABOVE: During a questions and answers session, a healthy debate between economists Matthew Gardner and Todd Britsch, Sr. Vice President / Director of Market Research at Level Capital compared notes about the prospect of an economic recession and the Seattle area's enviable market fundamentals.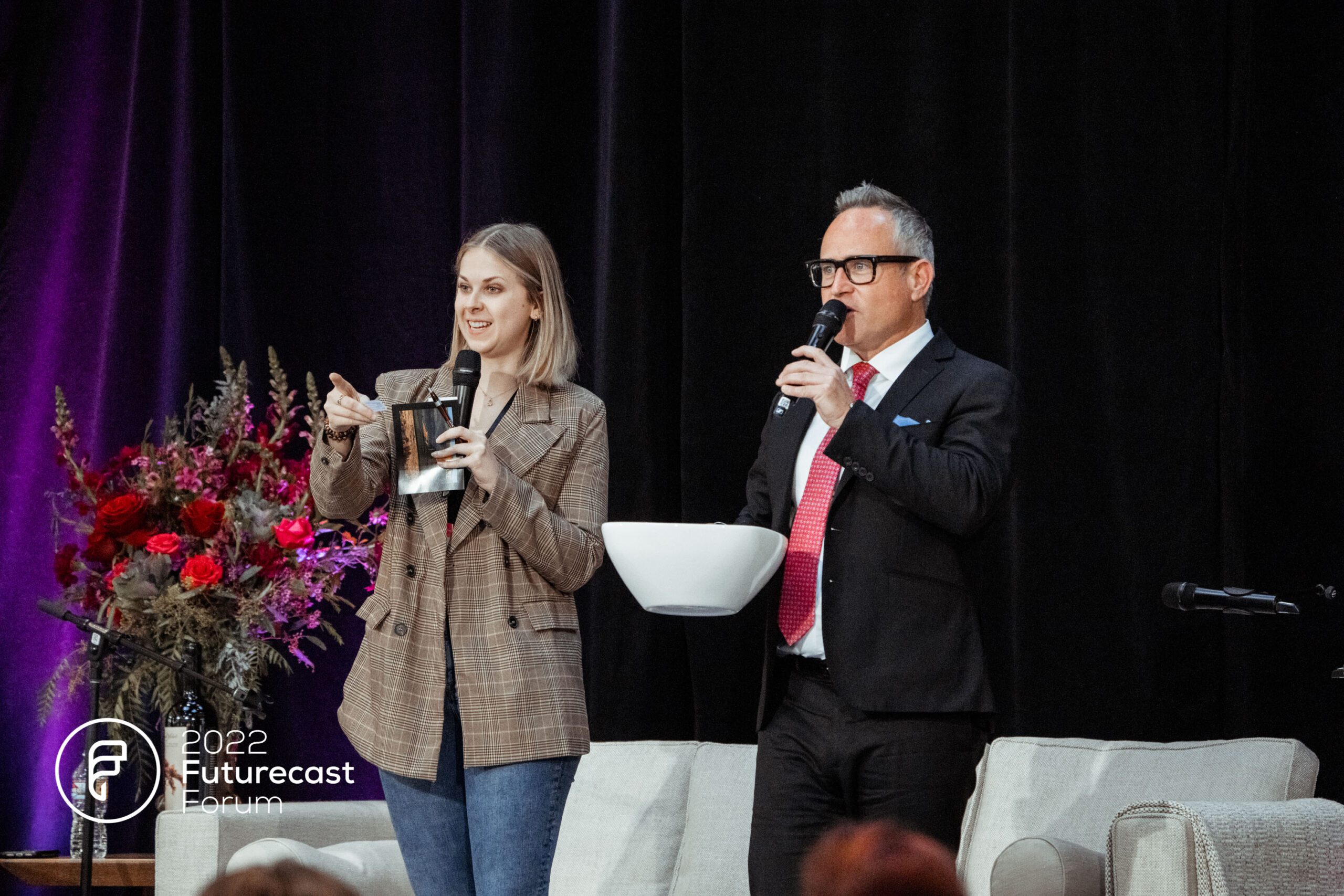 PICTURED ABOVE: Among the many highlights of the 2022 FutureCast Forum was the "surprise and delight" of luxury giveaways to raffle holders, which included wine gifts offered by Lauren King, the Sr. Manager of Wine Education for Ste. Michelle Wine Estates.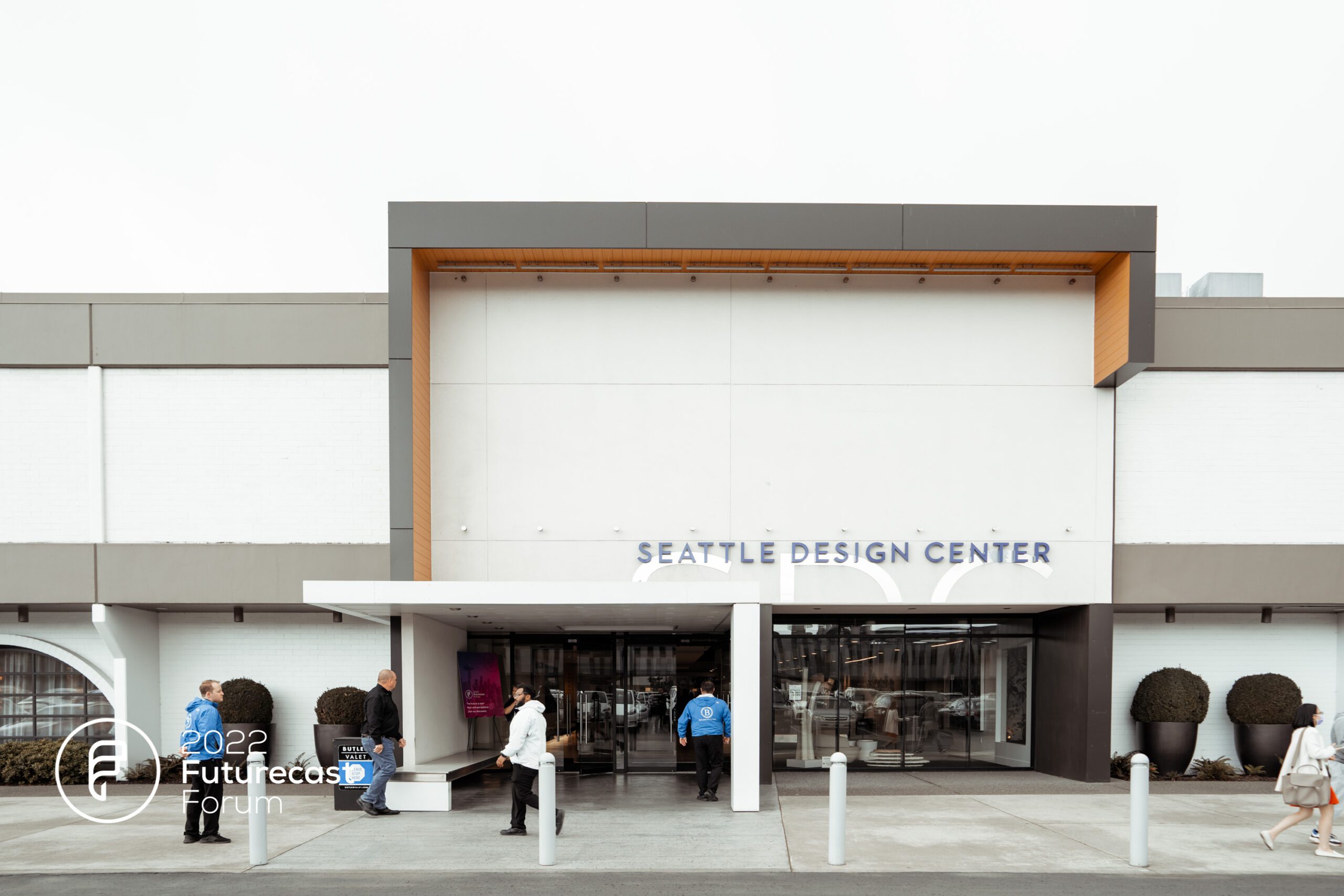 PICTURED ABOVE: The Seattle Design Center was the host venue for the 2022 FutureCast Forum and included valet parking, passed bites, fine wines and an open house tour of the showrooms to inspire guests about architecture and interior design.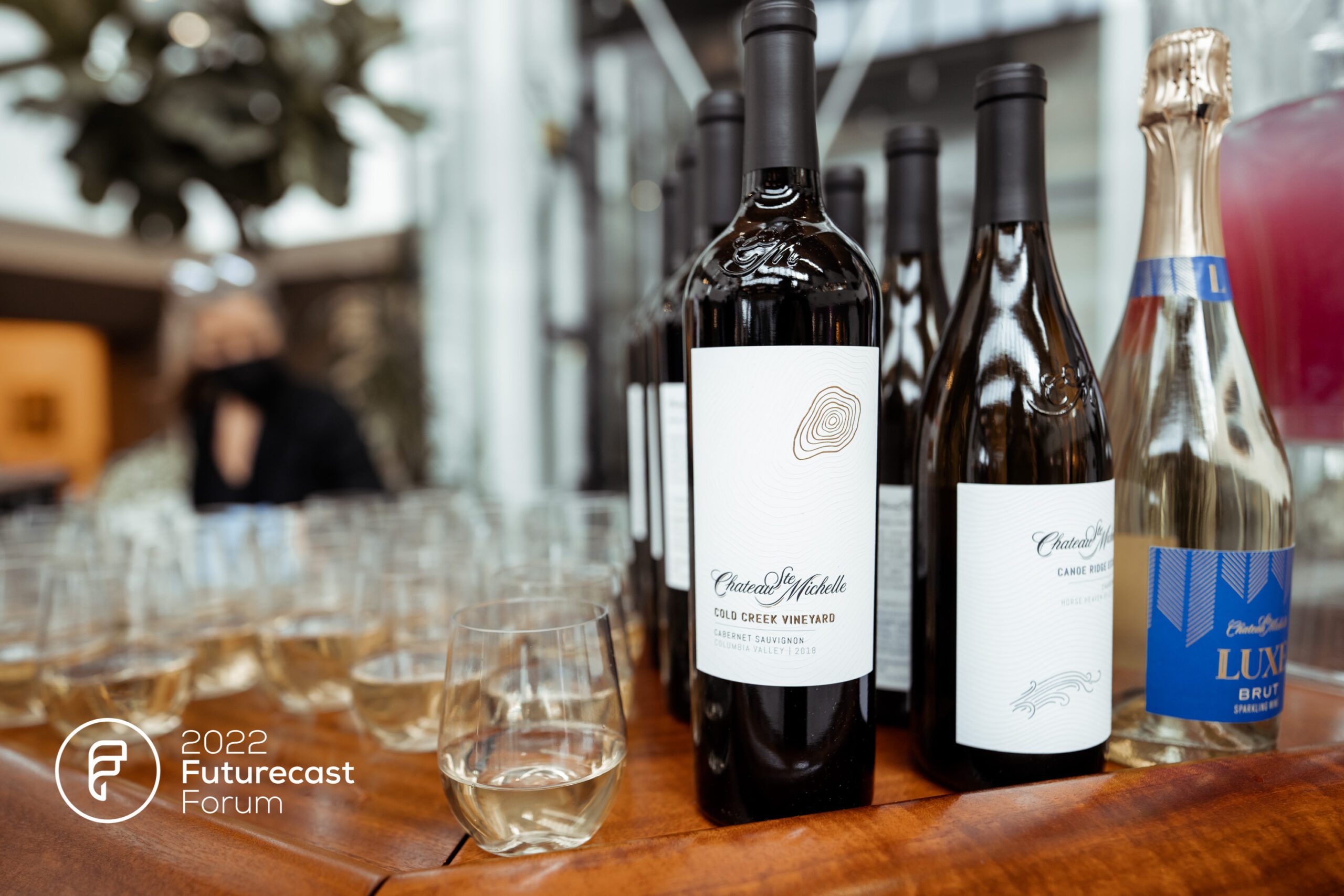 PICTURED ABOVE: As a preferred partner with Graystone Condominiums, Ste. Michelle Wine Estates was pouring during the FutureCast Forum with a showcase of varietals.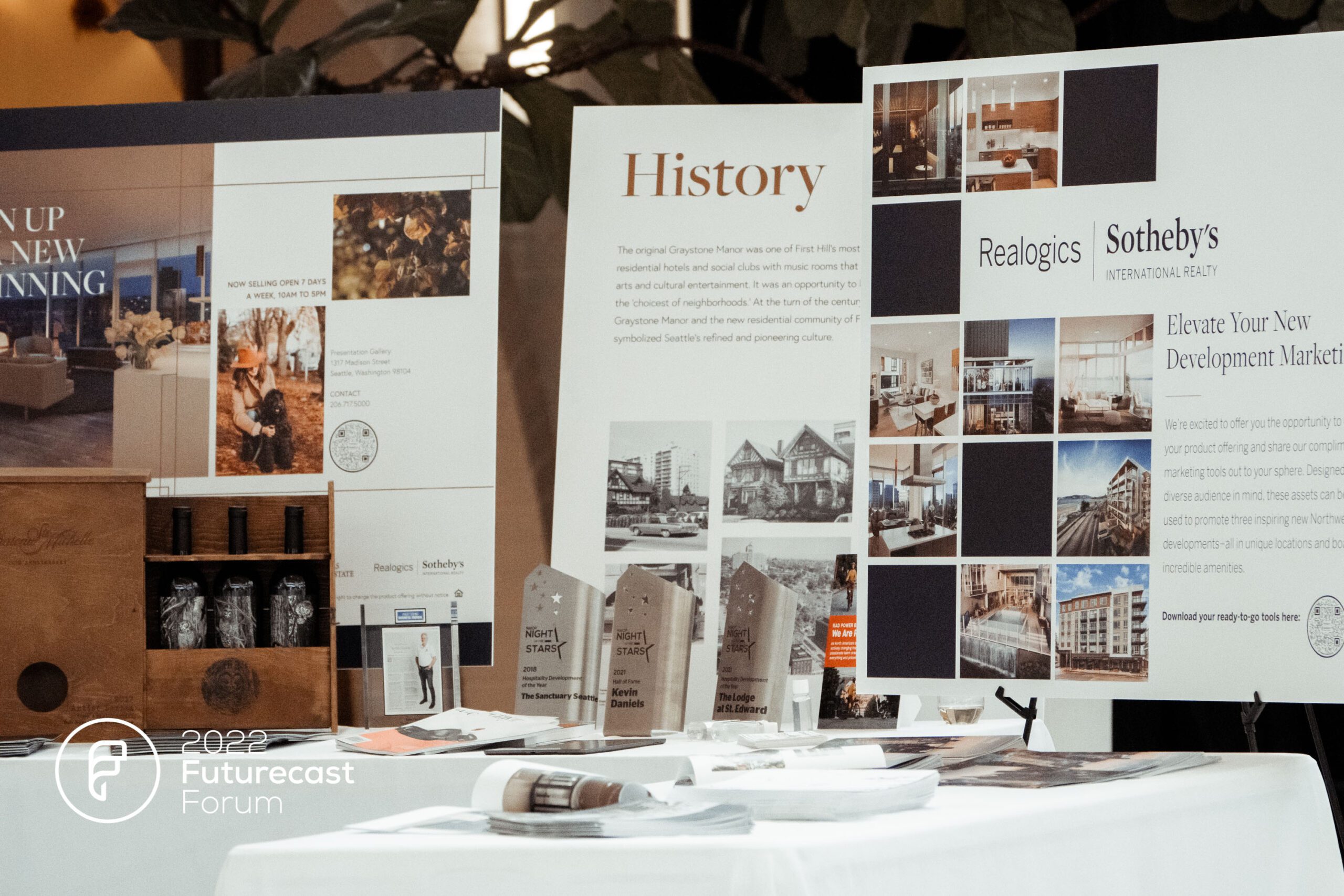 PICTURED ABOVE: A pop-up exhibit for Graystone Condominiums provided guests with the opportunity to learn more about the rich history of First Hill, the namesake for Graystone, and the 40-year legacy of development excellence at Daniels Real Estate.
Next › Unparalleled Services and Perks for Homeowners at Graystone A Bygone Era Reimagined