Designed to effortlessly incorporate graceful details from our city's past into a primarily modern aesthetic, each of Graystone's residences is made to emphasize its distinctive views and accommodate any lifestyle.
Tall ceilings and window walls are paired with timeless materials and an emphasis on organic elements like wood and stone in both light and dark finishes.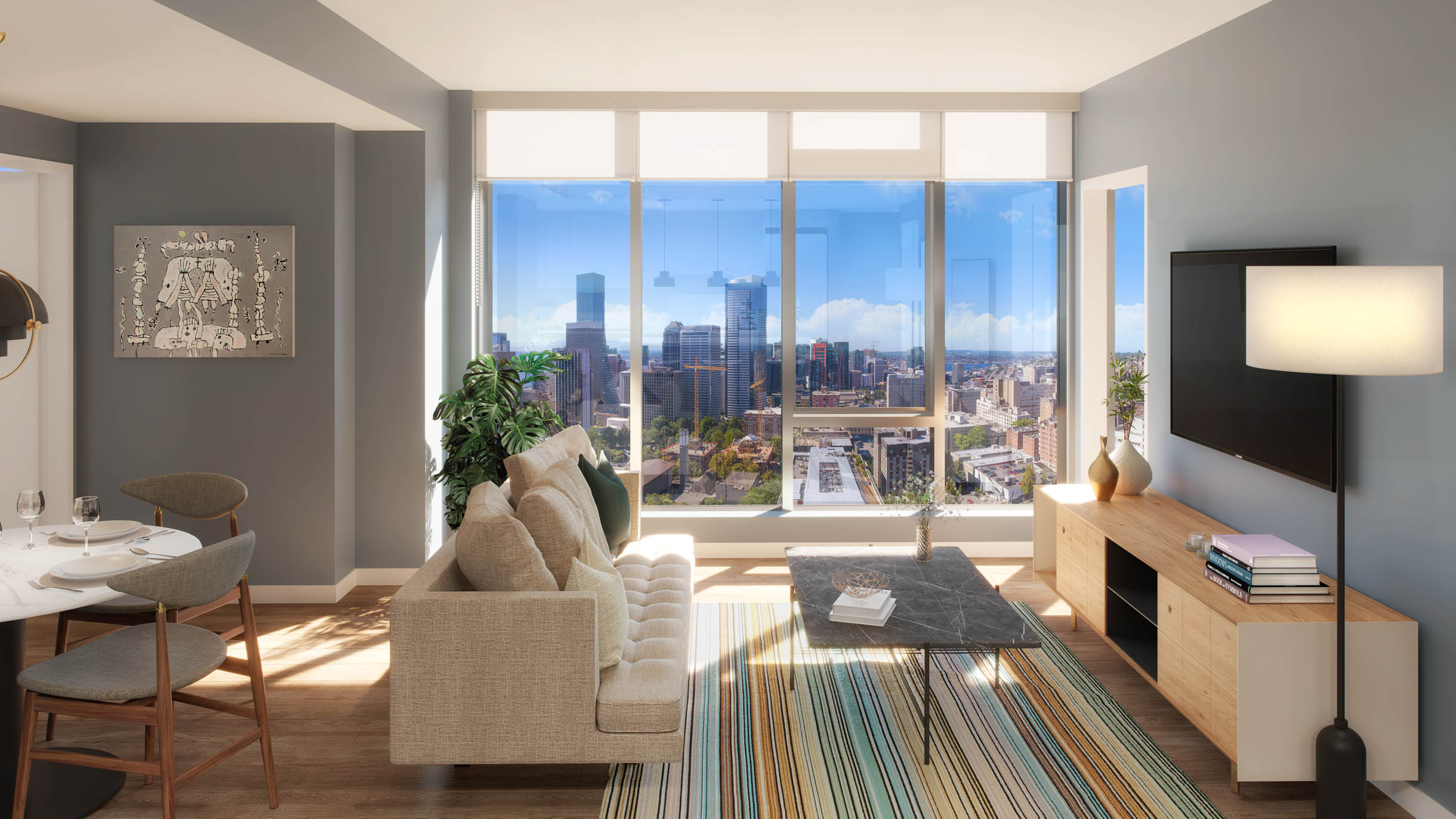 "Our design approach was to evoke a bygone era of elegance articulated in a modern way. We achieved this through the generous use of warm metals, bold geometry, and luxury textiles."
–Robin Chell, principal interior designer for The Graystone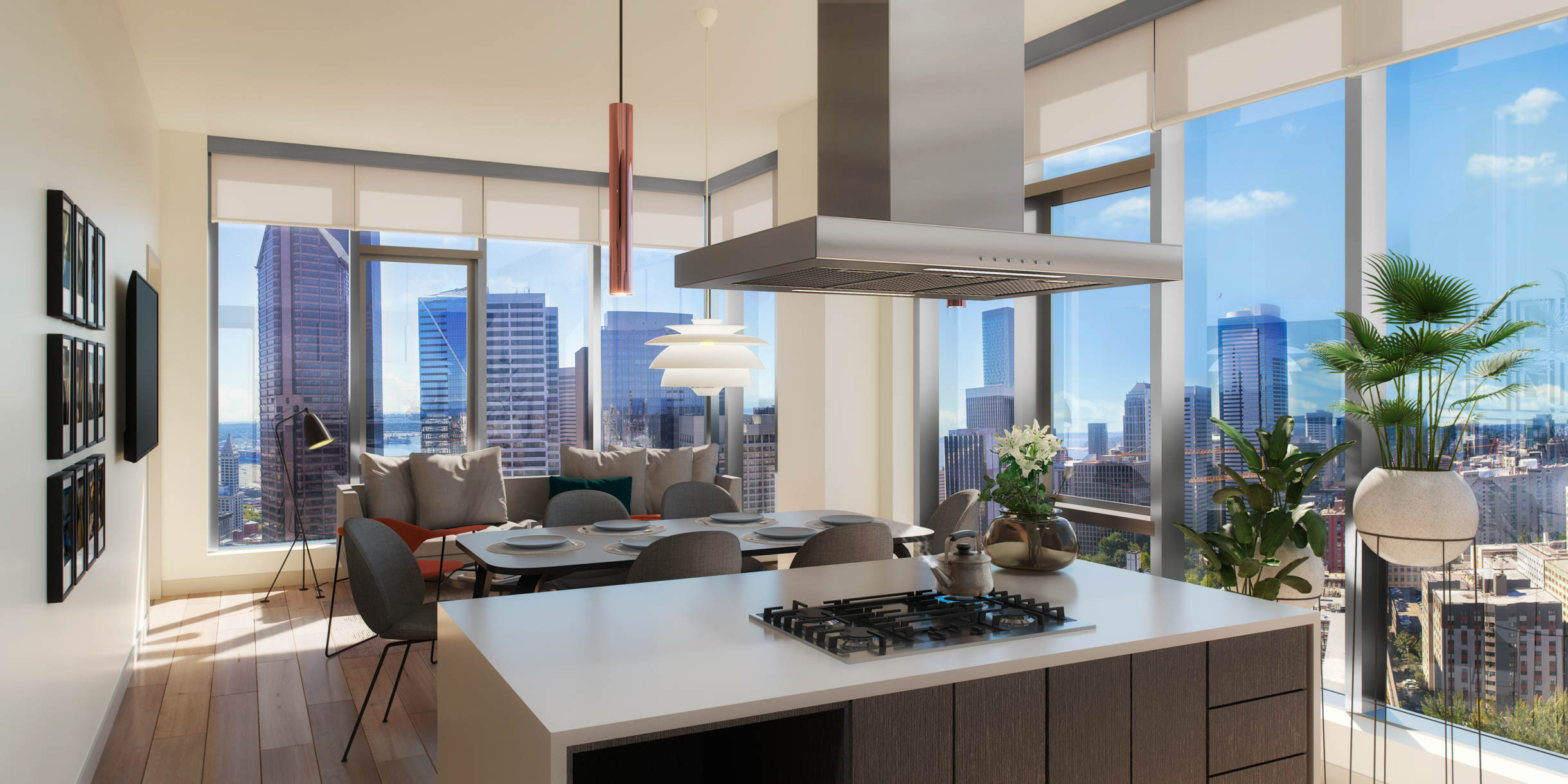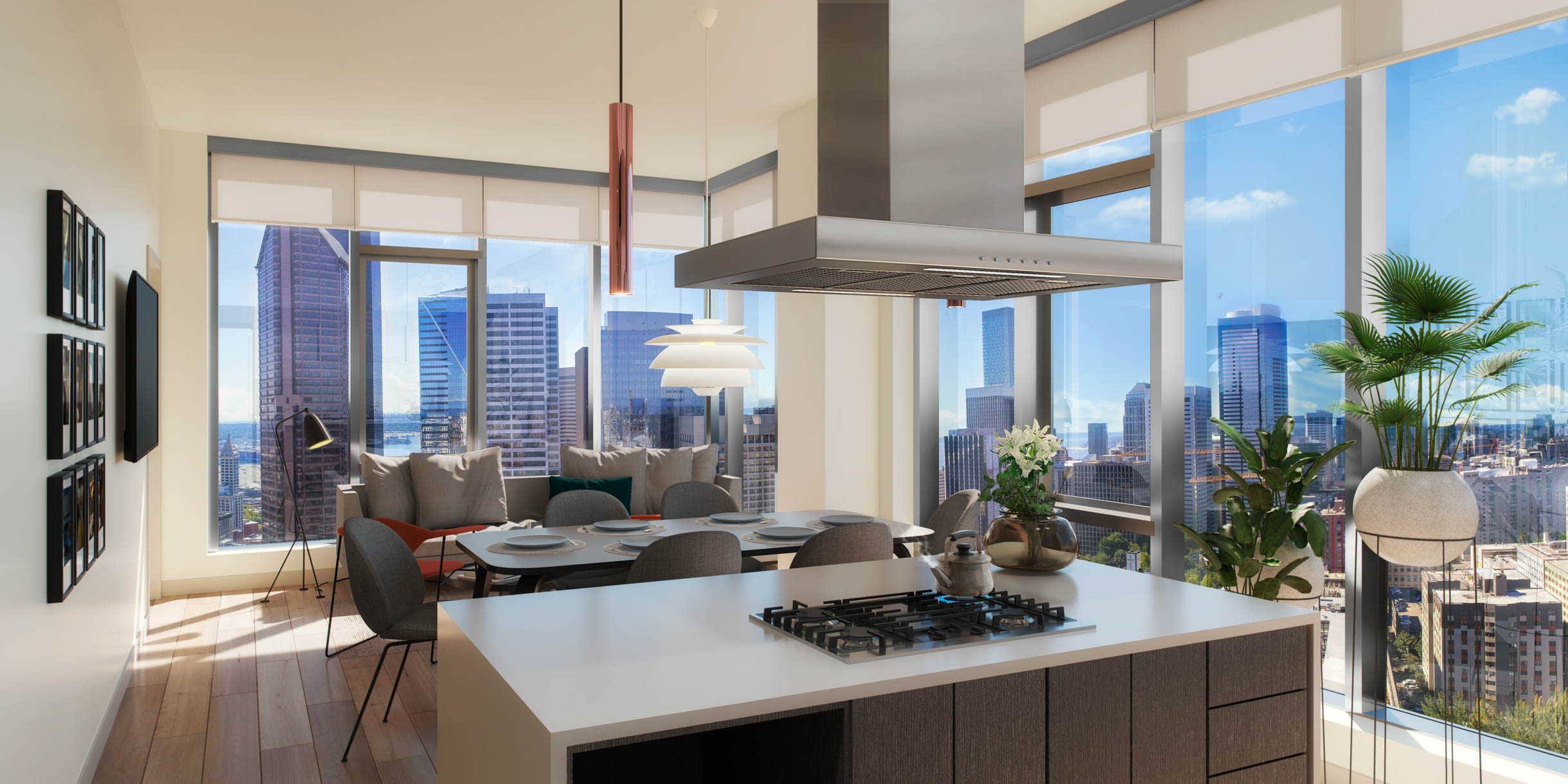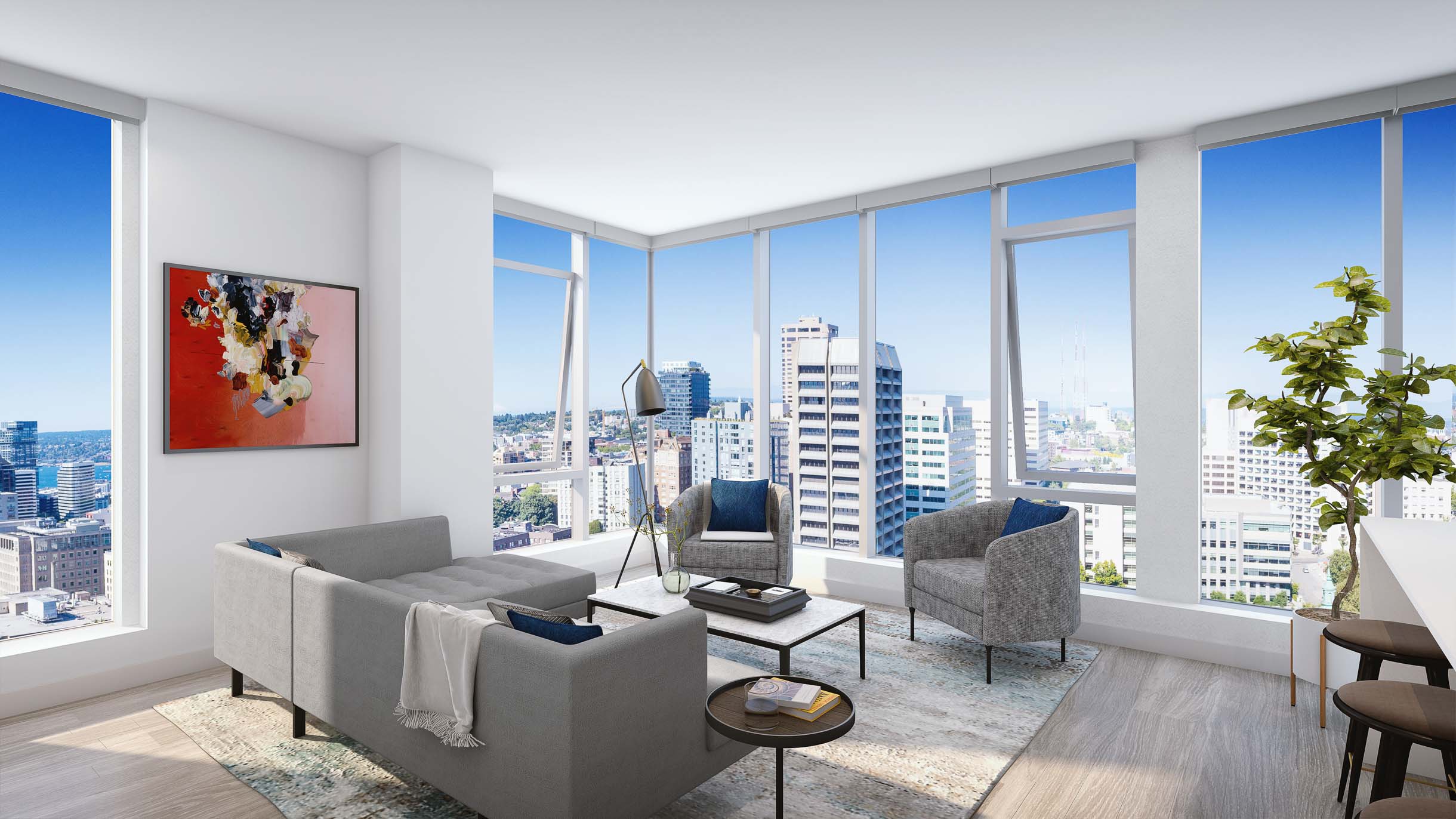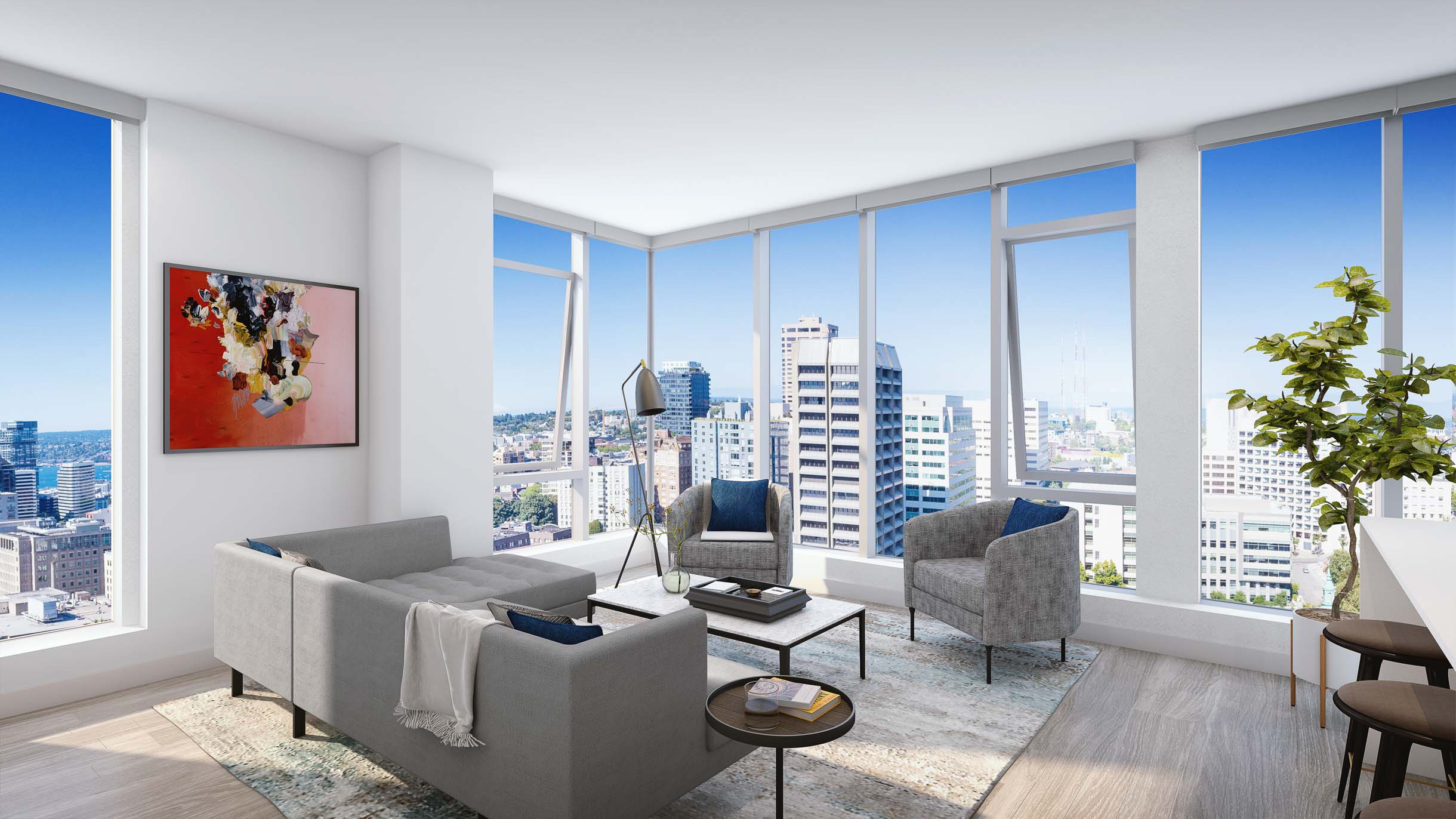 Every material was carefully selected with quality and health in mind, meeting Leadership in Environmental and Energy Design (LEED) standards.
Every listed home featured here showcases distinctive, Northwest-inspired architectural details. Residents have an array of available unit layouts to select from when choosing their new home, and finish choices may be natural and textured or sleek and modern.