Move Up with New Reset Pricing
First Hill's 271-residence building offers the only new condominium development delivering in Seattle in 2023. Designed for the homeowner who appreciates the legacy and lifestyle of Seattle's historic neighborhood blended with the modern, designer finishes and state-of-the-art amenities that elevate day-to-day living.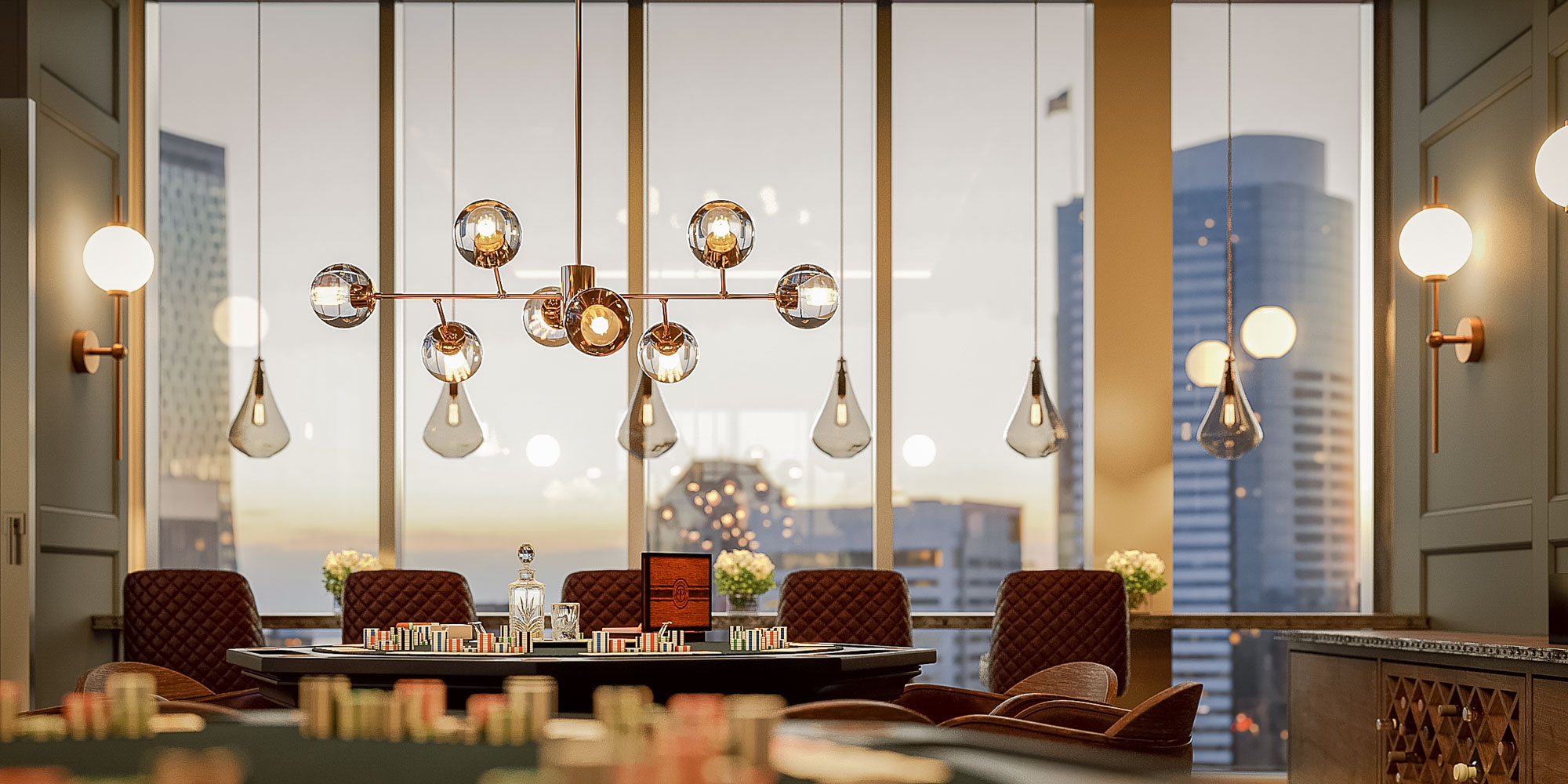 There has never been a more opportune time to purchase a Graystone residence, with our new reset pricing offering up to 1/3 below presale prices, a first-year 2% mortgage discount, and no HOA dues in 2023.
STUDIOS (407 – 417 Sq. Ft.)
Priced from $409,990 with just 5% down payment and monthly costs of $2,446.
URBAN ONE BEDROOMS (514 – 609 Sq. Ft.)
Priced from $414,900 with just 5% downpayment and monthly costs of $2,722.
ONE BEDROOMS (544 – 835 Sq. Ft.)
Priced from $469,900 with just 5% down payment and monthly costs of $2,778.
TWO BEDROOM, ONE BATHROOMS (858 Sq. Ft.)
Priced from $754,900 with just 5% down payment and monthly costs of $4,448.
TWO BEDROOM, TWO BATHROOMS (953 – 1,227 Sq. Ft.)
Priced from $904,900 with just 5% down payment and monthly costs of $5,318.
PENTHOUSES (1,816 – 2,047 Sq. Ft.)
Price upon request.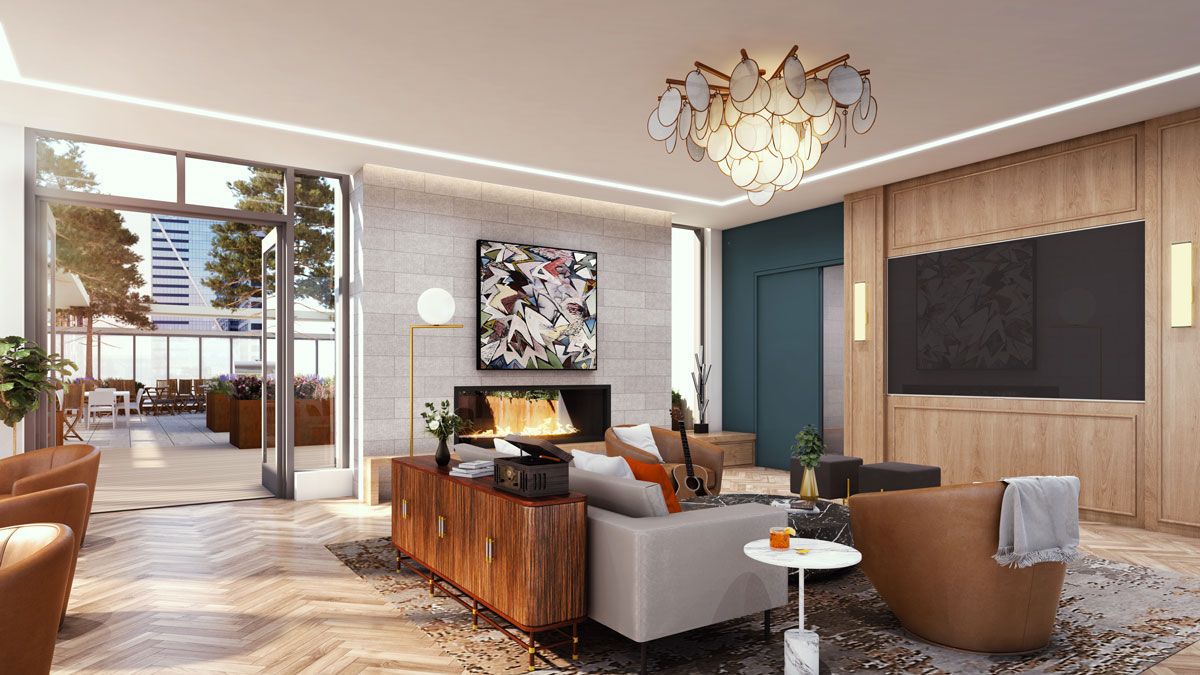 Take advantage of Graystone's co-working lounge when working remotely and then make your way up to the top-floor Club Level, complete with firepits, outdoor grills, and unmatched 360-degree views, to celebrate the end of your workday with a beverage and sunset.
Our health and wellness center offers a calming, convenient place to focus on your well-being, with state-of-the-art fitness equipment that looks out to Thiry Park. Graystone provides amenities for furry residents too, like a green zone, courtyard, and a pet wash.
When you purchase at Graystone, you automatically become a member of the Graystone Club. Receive exclusive benefits at The Lodge at Saint Edward State Park, discounted rates at various Columbia Hospitality-operated hotels, spas, golf courses, and more.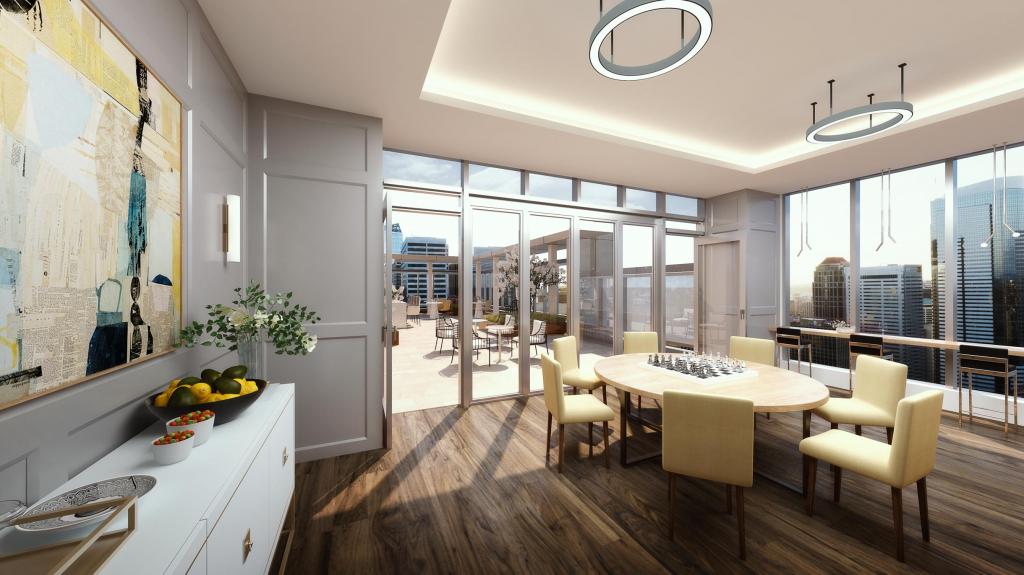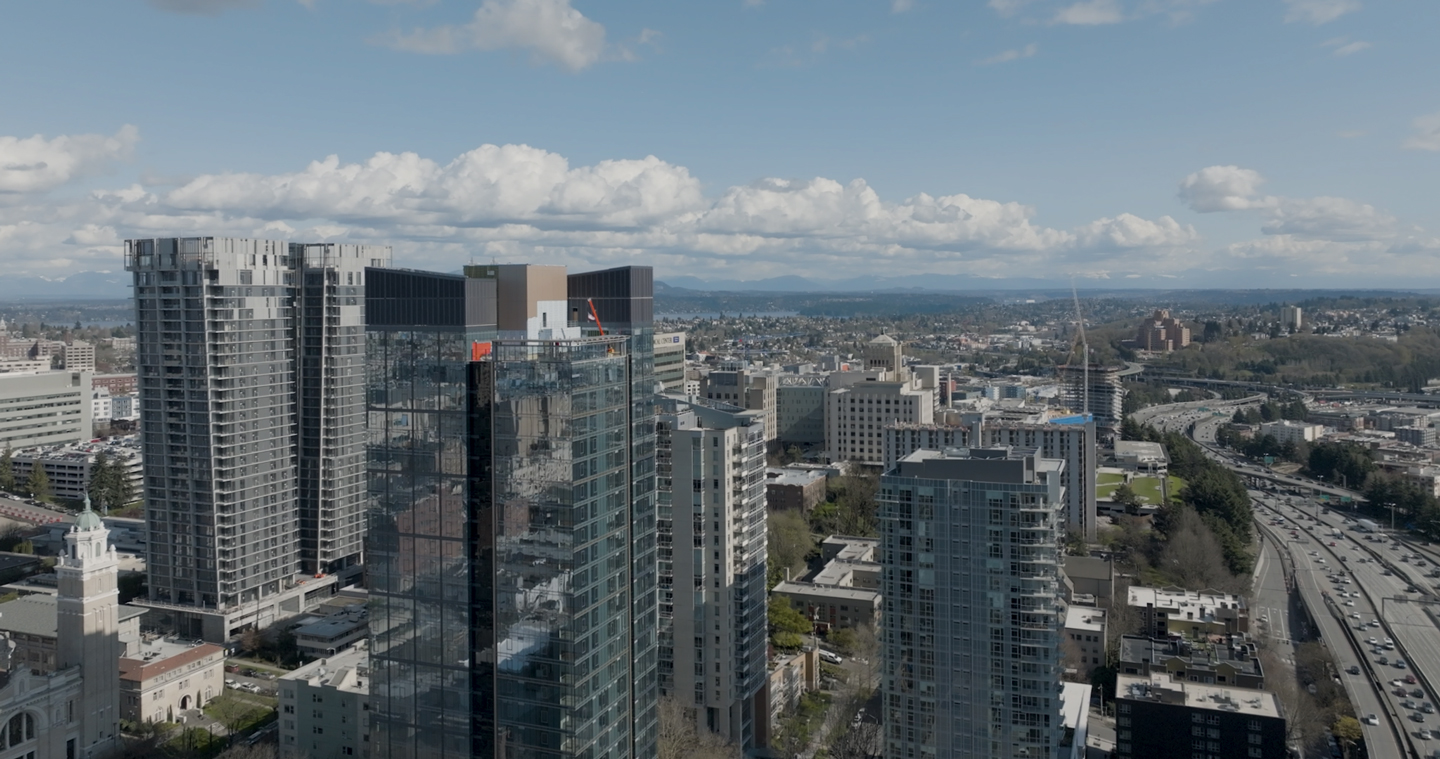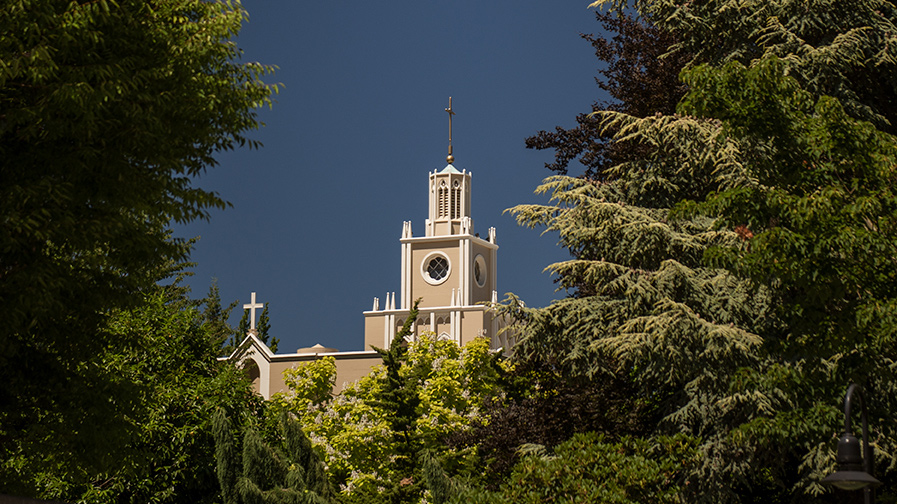 Here, your neighbors are high-rise towers and cherished landmarked buildings, like the historic St. James Cathedral. Graystone contributes a new legacy installation to this unique landscape—a waterfall park at the building's entrance—where famed architect Paul Thiry's office once stood.
Living in Seattle's Uptown means you are mere minutes away from the most acclaimed attractions, public art, noteworthy galleries and museums, incredible restaurants, and more. Tree-lined, cobblestone streets create a charming "Upper Eastside" setting amid a bustling, exciting city.
Schedule A Tour Today

Here
Disclaimer:
Temporary buydown feature is available for conforming, conforming high balance, FHA, FHA high balance, VA, VA high balance loan program only. Interest rates & products are subject to change without notice & may or may not be available at the time of loan commitment or lock-in. Borrowers must qualify at closing for all benefits. Calculations are for illustrative purposes only. This is not a Loan Estimate or an advertisement for any loan terms, interest rates, or payment amounts. The calculations, results, or printouts do not constitute a credit decision, a commitment to lend, a pre-qualification or qualification for any loan or specific loan terms. We do not guarantee the applicability or availability of any terms. These calculations, including the APR, are estimates & do not account for all fees & costs that may affect loan terms, interest rates, or payment amounts. Calculations assume a minimum credit score of 740 & a minimum down payment required per loan program. Results will vary depending on estimated down payment & loan program & not all consumers will be eligible for all loan products. Homeowners association fees, or similar fees, may apply. Contact the listing agent or affiliated association for details. Actual costs for taxes and insurance will vary based on factors such as location, coverage, & credit. Mortgage Insurance Premiums amounts are for illustration purposes only. Mortgage Insurance Premium payment requirements will vary based on selected loan program and down payment amount, contact your Loan Officer for more details. EE&O.