Historic places around Seattle, WA
There are many different and beautiful places in Seattle that have a lot of history behind them. These places can provide wonderful opportunities for learning and exploration, or simply serve as tranquil places to relax. Each of these historic spots has its own story to tell and is well worth a visit for anyone interested in the area's past. Here are just a few of the many must-see historical places around Seattle.
Credit: https://www.facebook.com
Must-Visit Historic Places around Seattle
Pike Place Market is a great place to visit to learn about the culture of Seattle and its history. The market has been around since 1907, and it's still thriving today. It's one of the oldest continuously operating markets in the US and it's in the heart of downtown. Although you can't miss it, you can also get a guided tour for a more intimate introduction to the market and its history. You'll enjoy walking through a maze of shops, restaurants, as well as street performers—and you may even get some samples!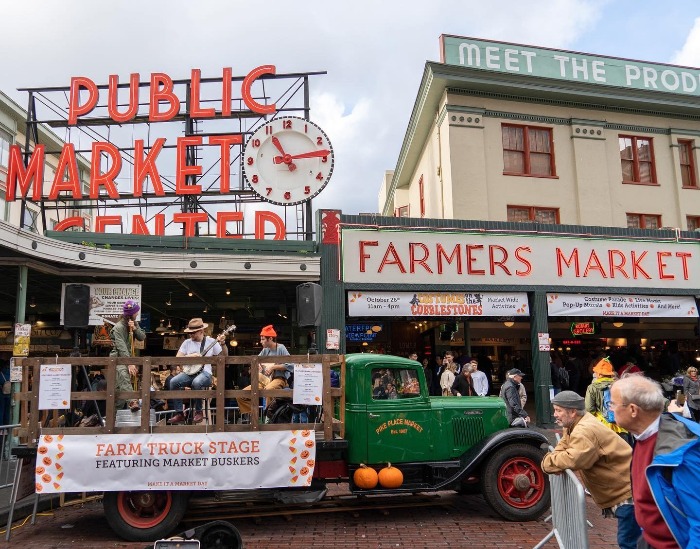 Credit: https://www.facebook.com
St. James Cathedral, also known as the Cathedral of St. James the Apostle, is a historic church located on First Hill in Seattle, Washington. The cathedral's structure features elements from Byzantine and Romanesque styles of architecture, but its most noticeable feature is the dome that sits over the sanctuary. Of all the Catholic cathedrals in Seattle, St. James is easily the oldest, with construction beginning in 1905 after the original wooden structure was destroyed by a fire. 
Since its wood-framed construction for the Diocese of Nisqually by local architect James Stephen, it has undergone many alterations. It is now part of the Archdiocese of Seattle, and worshipers and tourists can see the spectacular architecture and stained glass windows throughout the week.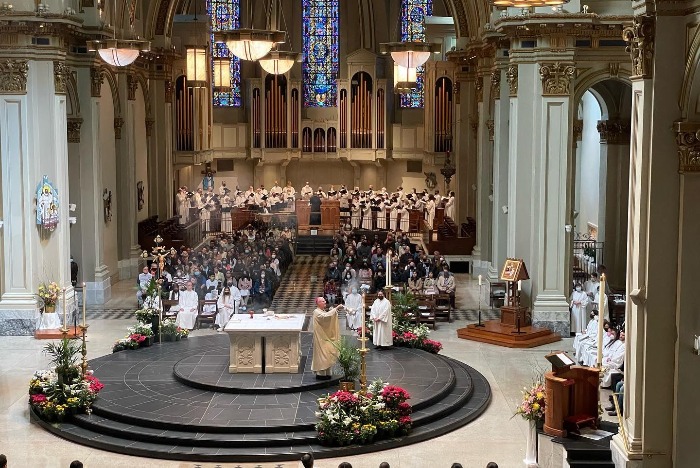 Credit: https://www.facebook.com
Volunteer Park is one of Seattle's most generous parks. From its beautiful conservatory to its gorgeous floral garden, a park is a place that many Seattleites and tourists come to visit. Volunteer Park is a 48-acre park in Seattle's downtown. The park is well-known for its 1912 conservatory and the Seattle Asian Art Museum.
In addition, there is a water tower with an observation platform and an amphitheater in the park. In the summer, both foreigners and locals visit the park to see the blooming dahlia garden. During the summer, guests can enjoy swimming pools and picnic areas around the park. Volunteer Park was built in 1901 and was designated as a Seattle Landmark in 2011.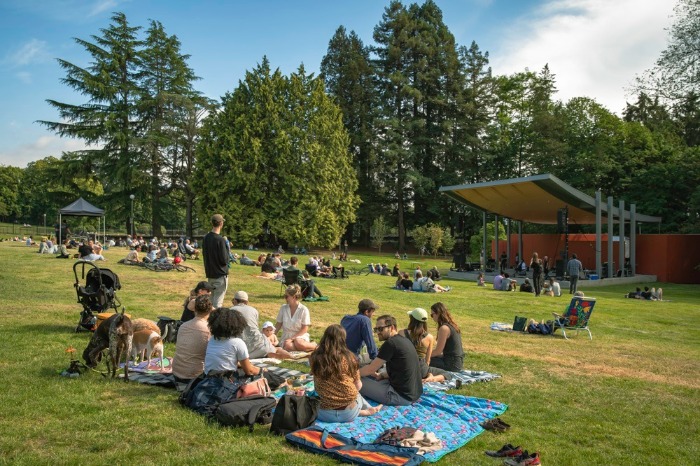 Credit: https://www.facebook.com
It's hard to believe that Seattle's oldest neighborhood is now a place for the young and hip. In 1852, when the settlement was still called Alta California, it became the first neighborhood of Seattle. That makes Pioneer Square one of the country's oldest neighborhoods. Its first buildings were built in 1852, and they were made of wood.
After a devastating fire in 1889, the neighborhood was rebuilt with brick and stone—which gave it a Romanesque Revival-style look that you can still see today. Nowadays most of these historic buildings are occupied by restaurants, shops, and bars – making it one of the top Seattle destinations for locals and tourists alike. It's also known as the Pioneer Square Preservation District and it was added to the National Register of Historic Places in 1970.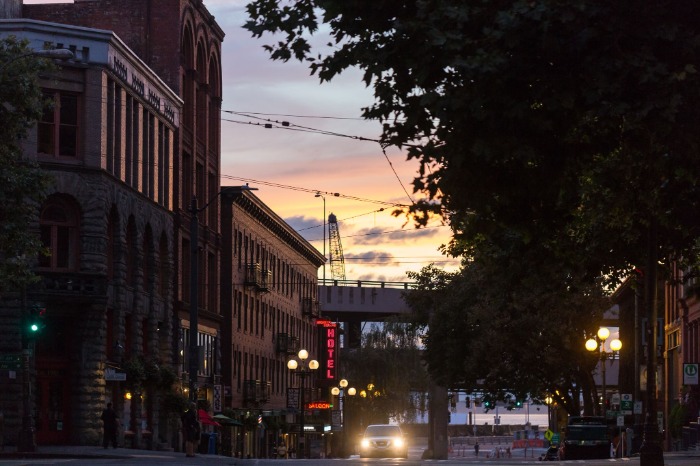 Credit: https://www.facebook.com
The Aurora Bridge, commonly known as the George Washington Memorial Bridge, joins Queen Anne and Fremont areas. The bridge, which stands above Lake Union, was first opened in 1932, on George Washington's 200th birthday. Unfortunately, the bridge has seen a number of accidents. Having said that, the roughly 3000-foot-long bridge is a significant historical site. In 1982, the Aurora Bridge was also added to the National Register of Historic Places.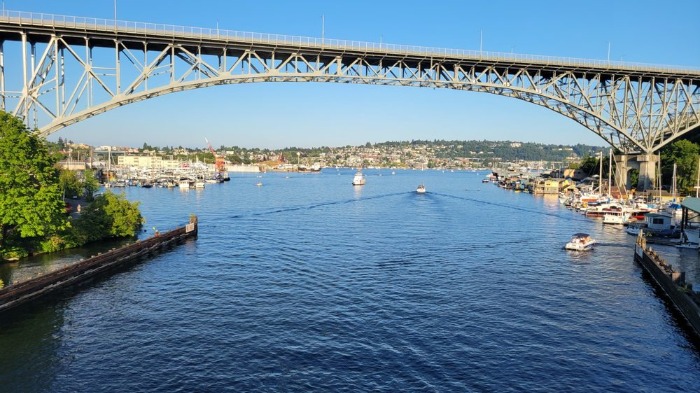 Credit: https://www.yelp.com
If you're in Seattle this summer, the Ballard Locks are a must-see attraction. The Locks help boats cross Puget Sound to Lakes Union and Washington and adjust for height. They're surrounded by a beautiful park, and also if you cross the docks and go down the stairs on the other side, you can observe migrating salmon via underwater glass windows.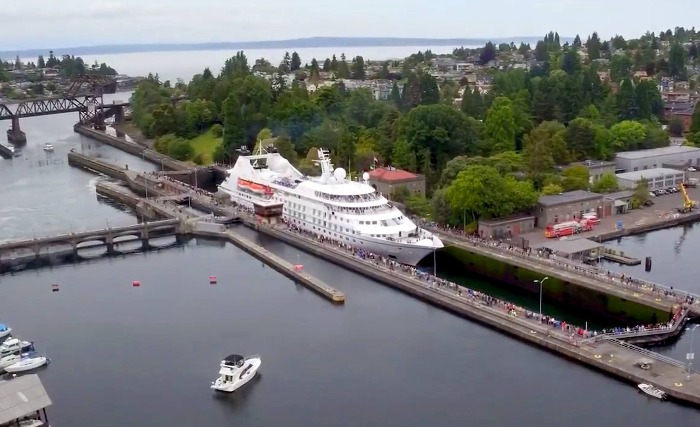 Credit: https://www.facebook.com
The panoramic views of the city and mountains that Seattle's Sky View Observatory offers are truly spectacular. The 1.5 million-square-foot skyscraper was finished in 1985 with 76 stories. The elevator ride up to the observation deck will give you a good view of downtown as well as the Space Needle as you rise above it. There are also 48 elevators and six escalators, and as many as 8,800 windows.
If you're afraid of heights or claustrophobia, it's on the 73rd floor, about 1000 feet above the ground. Still, with 360-degree views of the Cascade Mountains, Mt Rainier, and the Olympic Mountains, it's well worth the trip!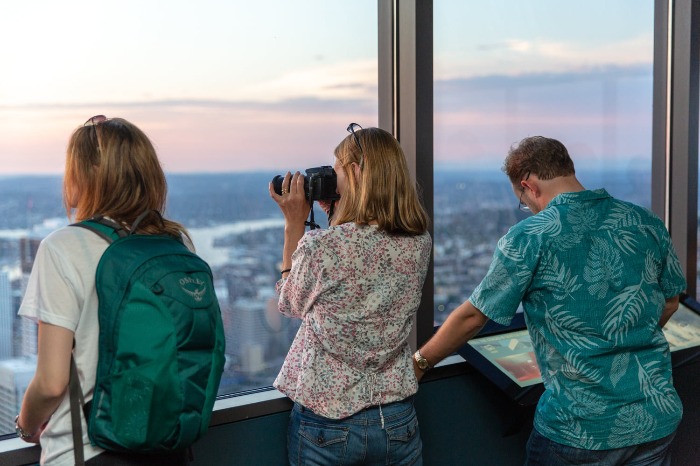 Credit: https://www.facebook.com
Seattle's theaters are an incredible part of the city's history, and it is a delight to see them being preserved and treasured in their current lives. The Paramount Theatre, which opened in 1928 and was added to the National Register of Historic Places in 1974, is one of the city's most famous places for shows, especially those that are new or have a special place in the hearts of Seattleites. It started as a movie theater and vaudeville venue, but today it is owned by STG Presents, which also owns and operates the Moore Theater and Neptune Theater. These three beautiful venues serve as community hubs that bring people together to share in art.
The Moore Theatre, opened in 1907, is a 1,800-seat performing arts venue in Seattle, Washington, United States. It is Seattle's oldest active theater. The Moore Theatre hosts a variety of theatrical productions such as music concerts, lectures, and the Vogue Dance Championship. It also has a lounge area where patrons can enjoy drinks before and after a show.
Do you want to check out some of the theaters in Seattle? The 5th Avenue Theatre (1926), Kreielsheimer Place (1996), Langston (1969), Floyd and Delores Jones Playhouse Theatre (1930), as well as others, host many shows and musicals. Be sure to visit these historic places when you take a tour around Seattle!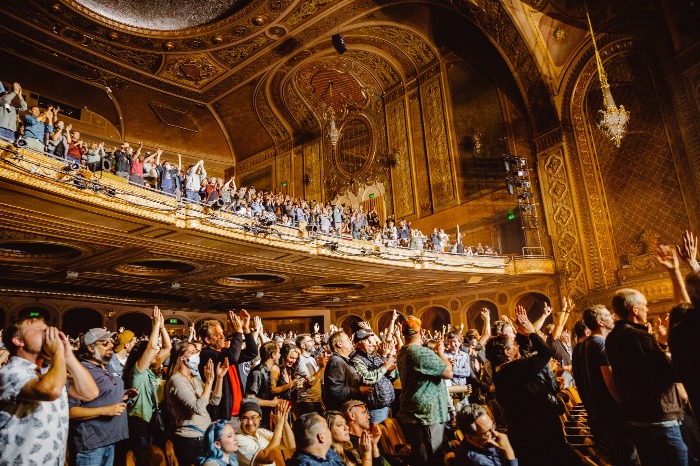 Credit: https://www.facebook.com
If you're looking for a little history and culture while in Seattle, be sure to check out some of these amazing historic places. From the early days of Pioneer Square to the modern marvel that is the Sky View Observatory, there's something for everyone. And if you're interested in purchasing a condo in this vibrant city, be sure to contact The Graystone – we would love to help you find your perfect home!
The Graystone
If you're looking to buy a condo in Seattle, call The Graystone. We will be happy to answer any questions you may have.
800 Columbia St, Seattle, WA 98104