Are you headed to Seattle for a family vacation this summer? With so much to do in the Emerald City, it can be overwhelming trying to choose activities that will keep everyone entertained. Lucky for you, we've created the ultimate list of six activities designed specifically with families in mind. From strolling around Seattle's vibrant downtown area and exploring its rich culture to taking a high-speed ferry ride on Puget Sound – there's something here for every member of your family! So don't worry about what your family is going to do during your visit – just read ahead and get ready for an unforgettable stay!
Credit: https://www.facebook.com
Take Your Kids To An Award-Winning Zoo
What's the best zoo in Seattle? It's not just a matter of opinion; it's fact. The Woodland Park Zoo has won awards for being the best zoo in Seattle. And if you're looking to get your family up close and personal with animals, it's the place to go. It features a petting zoo area, an animal play area, a Zoomazium that lets kids explore life in a Tropical rainforest zone, and the Trail of Vines where you can see non-human primates in their natural habitat. 
If you want to make sure your kids have the best time when they're visiting this Seattle Zoo, here are some tips on how to make it happen.
If you want to get the most out of your trip, start by planning ahead. Visit the zoo's website and find out what special events are happening that day. If you can plan an event around one of these, such as feeding time for animals or show times for the Zoomazium, then do it! This will help make sure that your kids have a great time at this Seattle Zoo.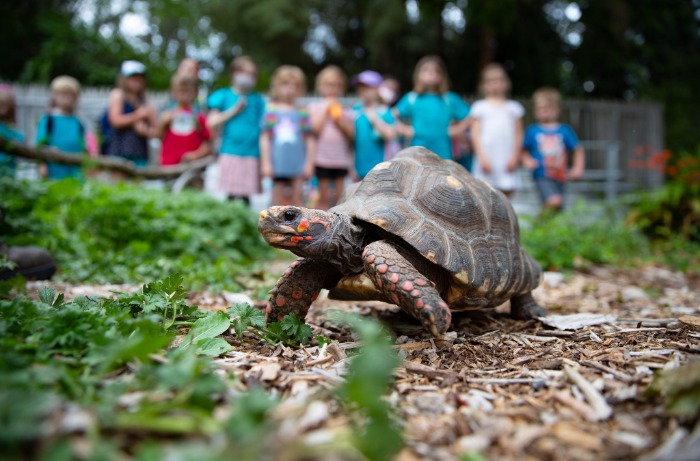 Credit: https://www.facebook.com
Let Your Kids Play And Learn At The Seattle Children's Museum
What could be more fun for a kid than a day spent playing, learning, and exploring all at once? Seattle Children's Museum is designed to foster an active and engaging experience for children of all ages, providing 18,000 square feet of hands-on exhibits that promote imagination, learning, as well as creativity.
The Seattle Children's Museum is the perfect place for kids to indulge their curiosity and play with their friends. With new exhibits filling up the museum every month, children can learn about everything from science to history to art. Need to get some fresh air? Take a break on the front deck while you snack on tasty eats from Metropolitan Market or sip a cup of coffee from Ceres Roasting Company.
Along with educational activities and events, every month the museum focuses on a different theme. Throughout the month, families can also visit and learn about different cultures through cooking demonstrations or dance performances. You can also check out the monthly calendar online for additional programs!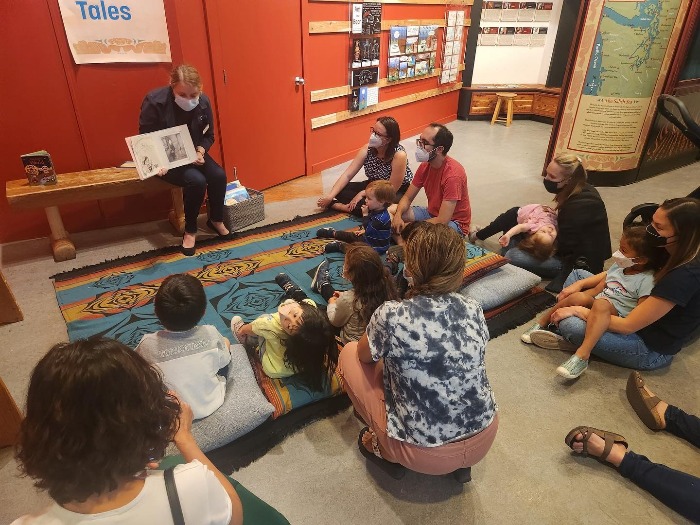 Credit: https://www.facebook.com
See The Native Washington Marine Life
As you walk through the halls of the Seattle Aquarium, you'll be greeted by all kinds of fish, Beluga whales, and even seals! But the real highlight isn't the big animals — it's getting up close and personal with them.
The aquarium has three amazing opportunities to touch marine life; Touch tanks that let you get your hands on starfish, sea cucumbers, and other creatures; Dive shows where divers interact with fish and answer questions from the audience; And special exhibits like the tide pool ecosystems where you can touch sunflower sea stars or the tropical Pacific exhibit where you can get your hands on sea urchins.
The best part about touching animals at the aquarium is that it's completely free! So bring your children, parents, friends, or co-workers!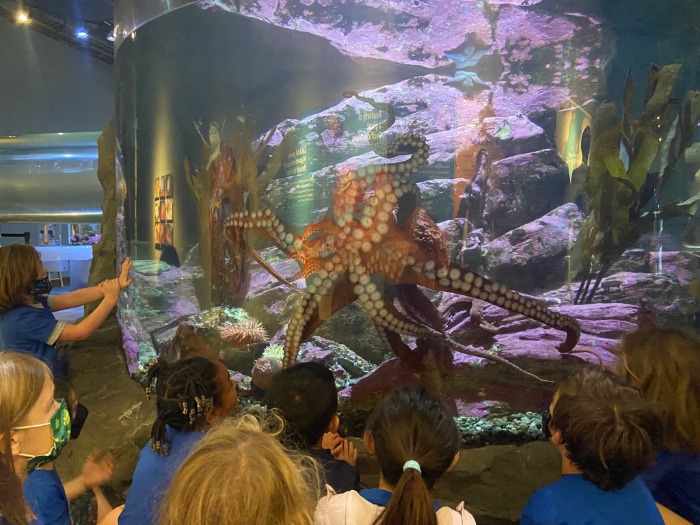 Credit: https://www.facebook.com
Let Your Kids Run Wild At Artists at Play Playground
Seattle Center's playground for kids is a great place to let your little ones just run around and be kids. But, as every parent knows, kids need to stop running from time to time…as much as we'd like them to never stop, they need to come down long enough to play. The combination of climbing, sliding, and swinging at Artists at Play Playground in Seattle is perfect for both letting their imaginations roam and giving your children a chance to take a break and just play.
One of the most amazing things about this playground is the giant 35-foot climbing structure that towers over the whole space. With rope ladders leading straight up to the top and plenty of ropes and netting along the way, kids can choose how adventurous they want their climb up to be! At the top, there are two giant tube slides — each one easily big enough for an adult and child or even two children to go down at once!
Beyond that, there is a space for kids to play freely in—just a lot of open space for them to run around in. There are also some swings here too if you've got little ones who like to swing more than climb or slide. The whole area is fenced-in (which is great for keeping kids safe) and has plenty of benches for parents to sit on while their kids play.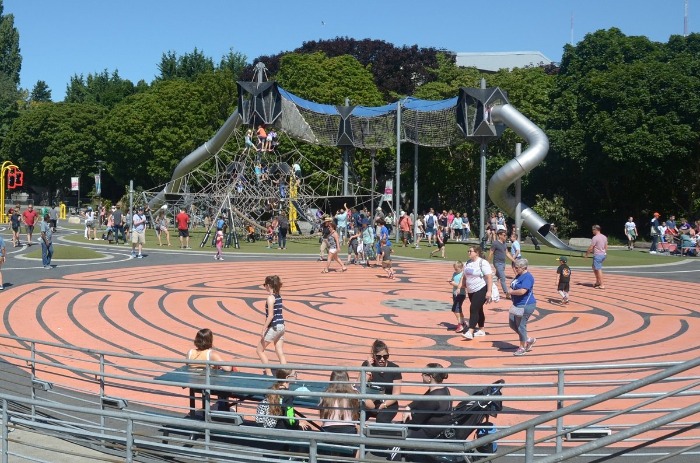 Credit: https://www.tripadvisor.com
Learn More About Mankind's Incredible History Of Flight
What kid doesn't love getting the chance to go soaring into the sky like an eagle? The Museum of Flight provides ample opportunity for young ones to get a taste of what it's like to soar above the clouds. Between the 2 hang gliding simulators, you can see if your kid has what it takes to soar through the air—in a safe, controlled environment.
With working models of engines, see what keeps a plane roaring and see how aircraft are built with a close-up view of flying-grade materials, components, and fasteners. If your kids aren't ready for that level of adventure, there is plenty for them to explore too! The Kids' Flight Zone offers two hang gliding simulators for young pilots to strap into and test their skills. Moreover, Children with various abilities can participate in a number of balloon-related activities, including sending balloons to the ceiling or conducting experiments.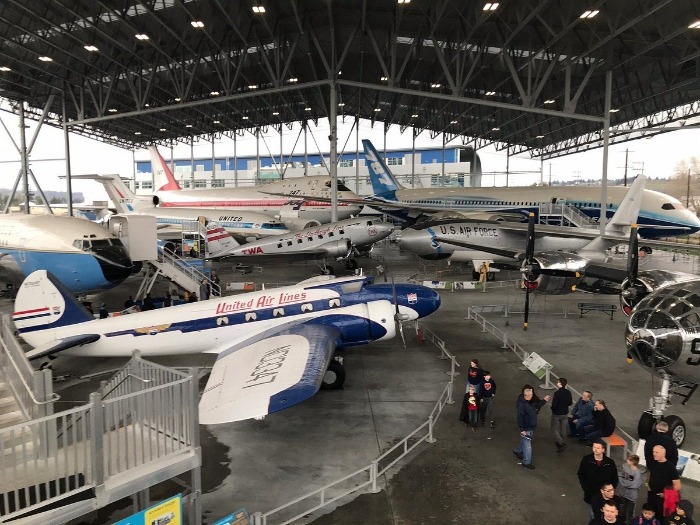 Credit: https://www.tripadvisor.com
Discover Sea Life With Your Kids At The Golden Gardens Park
The range of life you can find in the waters at Golden Gardens Park is truly astonishing. From starfish to moon snails, sea cucumbers to sea anemones, it's a land and sea adventure you won't ever forget, especially if you take your little ones along. The low-tide time is best for this outing, as it reveals creatures and plants that are usually hidden, but it also leaves you vulnerable—if you step too far out into the water, there's a good chance the sand will wash away and plunge your toes into the cold saltwater. So make sure to stay close to shore—but even then, there's plenty to see!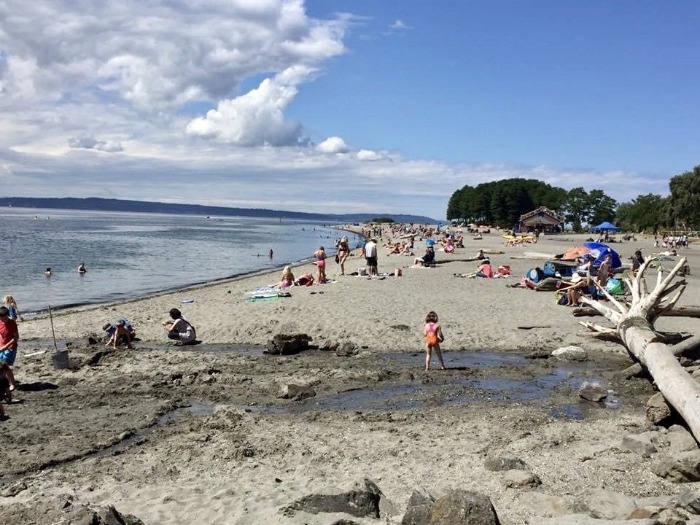 Credit: https://www.yelp.com
Takeaway
With so many fun family activities in Seattle, you're sure to have a great time! From visiting the award-winning zoo as well as running wild at Artists at Play Playground to learning more about mankind's incredible history of flight and discovering sea life at Golden Gardens Park – the Emerald City offers something special for every family. And then there's also The Graystone Seattle – one of Seattle's top condo options offering incredible views of the Seattle skyline and waterfront. If you're looking to call The Emerald City home, consider The Graystone Seattle as your new abode. Make The Graystone Seattle your new home sweet home today!
The Graystone Seattle
If you're looking to buy a condo in Seattle, call The Graystone Seattle. We will be happy to answer any questions you may have.